Aaron Paul is best known for playing Jesse Pinkman in the acclaimed TV series Breaking Bad, a role he recently reprised in the sequel movie El Camino. He is the major new addition to the cast of Westworld, playing Caleb Nichols in the third season of the mind-bending sci-fi drama. A war veteran struggling to get back on his feet, Caleb is swept up into the far-reaching scheme of Dolores (Evan Rachel Wood), one of the 'hosts' who has escaped from the Westworld park. Paul is seen wandering the streets of Singapore, which stands in for Los Angeles circa 2058 in the show.
Paul's story is practically the classic Hollywood tale: he grew up in Idaho and moved to Los Angeles with his mother when he was 18. He was a contestant on the gameshow The Price is Right in 2000 and went on to appear in TV ads for Juicy Fruit gum and Vanilla Coke.
From there, Paul went on to appear in TV shows including The X-Files, CSI: Miami, Veronica Mars and Criminal Minds. He has also appeared in many smaller films which have flown under the radar but is often praised for these performances.
As Paul returns to TV screens in a big way, here is a look at some movies he's starred in that you might want to check out.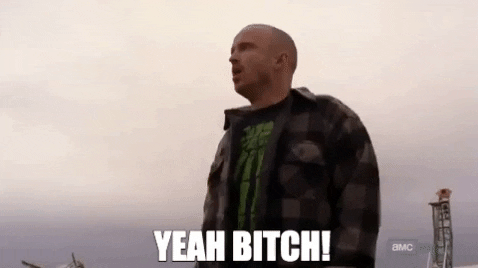 EYE IN THE SKY (2015)
This British thriller film directed by Gavin Hood (Tsotsi, Official Secrets) tackles the hot-button issue of drone warfare and boasts an impressive cast. The film depicts a joint British and American military operation to take out operatives of a terror cell in Kenya after an undercover agent is killed in action. Paul plays 2nd Lieutenant Steve Watts, a drone pilot stationed at Creech Air Force Base in Nevada. He stars opposite Helen Mirren as Col. Katherine Powell and Alan Rickman as Lieutenant General Frank Benson; Rickman making one of his final film appearances. Watts refuses to fire the missiles because an innocent girl inadvertently enters the kill zone. Paul told The Guardian that he sides with his character and is grateful that he does not have to be in Watts' shoes, remarking "It's impossible not to throw our own emotions into the mix". The film was praised for its performances, its nuanced take on the thorny subject matter and its gripping suspense.
FATHERS AND DAUGHTERS (2015)
This drama stars Russell Crowe as novelist Jake Lewis, who struggles to raise his daughter Katie (Kylie Rogers and Amanda Seyfried at different ages) as a single parent after a car accident leaves him with a dilapidating brain injury. Paul plays Cameron, Katie's love interest who happens to be a fan of her father's writing. The film reunited Paul with his Big Love co-star Amanda Seyfried, in which they also played a couple. "I heard that Amanda was playing Katie and Russell was playing her father, so I just had to jump at the chance," Paul said in an interview with Reader's Digest, describing the script by Brad Desch as "so honest, pure and genuine."
THE PARTS YOU LOSE (2019)
Aaron Paul plays 'the Man', an otherwise-unnamed fugitive, in this crime thriller. Paul's character forms an unlikely bond with Wesley (Danny Murphy), a young deaf boy who is bullied at school. Wesley comes across the Man lying injured in the snow and helps him recover, while the Man teaches Wesley how to defend himself from the bullies. Wesley's loyalty to his new, mysterious friend is tested when the police come looking for the Man. British actor Murphy is deaf in real life and is fluent in British Sign Language – he learnt American Sign Language for this film, which is set in North Dakota. Murphy was cast as the result of an international search for a hearing-impaired boy to play Wesley, supported by Deaf West Theatre. Mary Elizabeth Winstead co-stars as Wesley's mother Gail – she previously starred alongside Paul in the romantic drama Smashed.
AMERICAN WOMAN (2018)
This drama follows single mother Deb Callahan (Sienna Miller) who must raise her grandson after her teenage daughter vanishes under mysterious circumstances. Paul plays Chris, one of Deb's love interests whom she meets as she emerges from an abusive relationship with another man. "I think my character really offers a ray of hope to this woman who's just been dealt such a difficult hand. She's just learning how to stand again," Paul told DirecTV at the Toronto International Film Festival in 2018. Paul praised screenwriter Brad Ingelsby, saying "He just wrote a beautifully raw and honest story and it wasn't afraid to just be extremely tragic and it wasn't afraid to be very humorous at times."
A LONG WAY DOWN (2014)
This black comedy is loosely based on the novel of the same name by Nick Hornby, best known for penning High Fidelity and About a Boy. The story has a morbid premise: four strangers meet on the roof of Toppers' Building in London on New Year's Eve, where they had each planned to commit suicide. Together, they decide not to jump and make a pact to at least wait until Valentine's Day that year before attempting suicide again. Paul plays pizza deliveryman J.J., alongside Pierce Brosnan as disgraced TV host Martin, Toni Collette as Maureen, mother to a disabled son, and Imogen Poots as Jess, a politician's daughter. Paul was so impressed with Poots' performance that he encouraged her to audition for the lead female role in Need for Speed, which he would be filming right after making A Long Way Down. They wound up working on both films back-to-back.