Keanu Reeves has been in the middle of a remarkable Matthew McConaughey renaissance. Just this year, he's already:
· Reprised his role as the stoic hitman in John Wick: Chapter 3 - Parabellum
· Voiced Duke Caboom in Toy Story 3
· Made a hilarious turn in Always Be My Maybe
· and wow-ed gamers with his Cyberpunk 2077 announcement at the annual E3 Expo.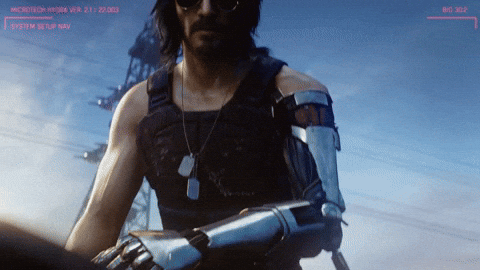 He's having a moment right now, and it's a good time to remember the role that reintroduced Keanu to a whole new generation of cinemagoers. And along the way, they changed the action genre for the decade to follow. John Wick's influence can already be seen all over Hollywood: in sister film Atomic Blonde, similar revenge themed action movies such as The Foreigner, Peppermint and Red Sparrow. So, how exactly did they go about doing it?
Make It Cool Again
"If it was cool, it's gonna be cool again" is a philosophy that seems to work well in Hollywood. Co-director Chad Stahelski drew from classic action cinema, namely The Good, the Bad and the Ugly (1966), Point Blank (1967), Le Cercle Rouge (1970), and The Killer (1989). The Good, the Bad and the Ugly, and The Man With No Name's mysterious untold backstory, in particular, was a strong influence in shaping John Wick. You get the sense the character has been through a lot, but you don't know what exactly, and you have to fill in the gaps yourself with your imagination. The mysterious, hushed reputation is an excellent fit with Keanu Reeves' brand of stoicism. The influence of John Woo's brand of "heroic bloodshed" and the gun-fu of his movies are also apparent.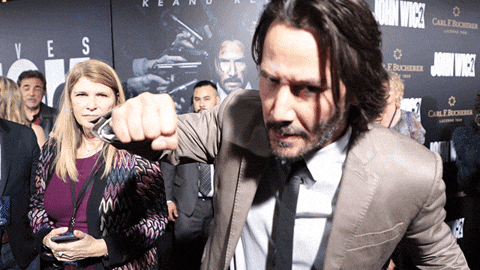 Choreography + Blocking = Action
Moviemaking, like almost any other endeavour, often turns into a copycat game. One thing takes off, and suddenly everyone's doing it. It was the case when Paul Greengrass and his shaky-camera action work debuted in The Bourne Identity. Even more than a decade later, shaky-cam action work was still very prominent. Even as exceptions such as martial arts-influenced The Raid popped up, the action genre as a whole felt tired.
Enter Chad Stahelski and David Leitch. The co-directors of John Wick, both worked their way up in Hollywood as stuntmen, with Stahelski even working as Reeves' double on The Matrix. With their experience in their field, they realised the feelings of most camera operators towards filming action not particularly positive. They found filming such sequences to be stressful and troublesome to shoot. To better integrate them in the process, the duo invited the cameramen into the rehearsal process, with every scene choreographed down to the detail.
The duo was also determined to avoid the use of stunt doubles. That meant their star had to embrace performing the stunts himself. Keanu, 49 then, had to go through rigorous training in jiu-jitsu, judo, tactical 3-gun and Center Axis Relock (CAR), a shooting system designed for close-quarter combat, and also gave us those glorious training videos.
The result? Fight scenes that flow well, telling a story of the combatants involved. Wide shots and long extended takes without a thousand camera cuts a minute allow the viewer to take in every movement and blow. You can see and comprehend what's happening in close quarters combat! It's almost like a ballet of violence.
Embrace The Ridiculous
The John Wick franchise is very much akin to the Fast And Furious franchise. The filmmakers and the fans both know it's all tongue-in-cheek and over the top, and they love it. A 200+ body count over the killing of a dog? Yes. The stories of Wick killing people with a pencil and being the guy you hire to kill the boogeyman? Give us more. A hotel that operates as a headquarters for hired killers to do business? Ludicrous, let's rip it off and make an entire movie out of it (Hotel Artemis cough).
It's a nice contrast with Wick's actual stone-faced seriousness and may be part of a broader pattern that audiences like their action with a side of funny and outrageousness.
★ Enter promo code SGJW19 here to watch John Wick 3 for only $3. Offer ends 30/9/19. ★