How many times can Gerard Butler save the president? Angel has Fallen, the third in the Fallen series, sees Butler trying to clear his name after being framed for an assassination attempt on the US President. The series has seen Butler kicking some serious butt. From the Spartan king to a secret service agent, the Scottish actor has played plenty of diverse characters. While he has had plenty of hits, he also had quite a number of misses. Here's a look at some of his best and worst works.
BEST:
300
This is the movie that put him on the map. Butler plays King Leonidas in this 2006 Zack Snyder film, giving us an epic scene with his formidable kick while shouting "This is Sparta!", spawning countless memes and parodies. 300 is a movie that you can watch and rewatch and still find it entertaining.
RocknRolla
Butler followed the success of 300 with this high-energy action thriller that sees him as a small-time crook trying to get his hands on some prize money in the millions. Directed by Guy Ritchie, the stylised fast-paced movie takes us on a roller-coaster ride of gunfights, kidnapping and more. If you think Butler was cool in 300, RocknRolla injects that cool factor with a contemporary feel, even when he plays a scoundrel in this movie.
Dear Frankie
Before 300 came along and made Butler an action star, there was Dear Frankie, a 2004 romantic drama. Butler plays a man who was hired by single mother Lizzie (Emily Mortimer) to pretend to be her husband, and father to her nine-year-old son. Lizzie has lied to her son that his dad is away at sea instead of the truth- that they had run away from him. But as her son starts to ask for his dad repeatedly, Lizzie hires a stranger to play-act as his father. Of course, sparks fly and emotions arise, and watch Butler bonds with a mother and son in a role that you've not seen him play before, or since.
Law Abiding Citizen
This is one of those movies that Butler shines most- angry, frustrated man who takes matters into his own hands. He plays a married man whose wife and daughter were brutally murdered. And when the law fails to put the man responsible for the murders, he goes on a mission to ensure that everyone involved pays for what was done. And just when you think that you've got the plot figured out, you're thrown a curveball and you realise things are not what they seem. Seething with unbridled anger throughout the movie, Butler keeps us at the edge of our seats throughout.
Channelling the likes of Point Break, this 2012 movie stars Butler as surfer extraordinaire Frosty Hesson. Based on the real story of aspiring surfer Jay Moriarity (Jonny Weston), Chasing Mavericks is about the dream of a teenage Jay, who never wanted anything more than to chase the swell known as the Maverick. He enlists the help of his neighbour and surfer- Hesson, to achieve the dream. Butler not only does well in kicking butts as an assassin or secret agent, he also shines in mentoring roles. Equal parts tough and nurturing, Butler's Hesson character is convincing and so darn cool. The heart-warming story about chasing big dreams is weaved in beautifully into this story.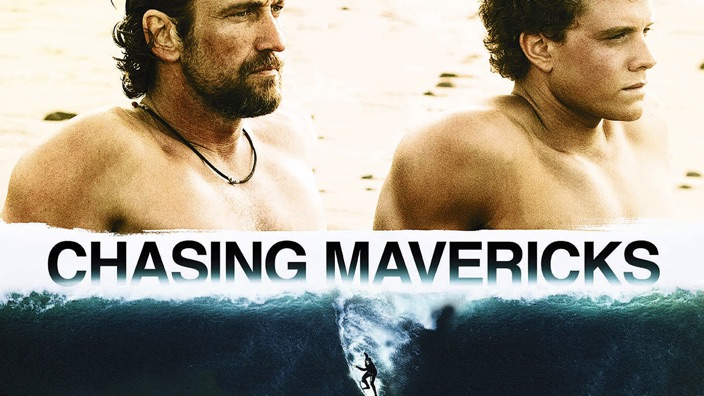 Did you know: The Scottish actor lends his Scottish accent to the How to Train Your Dragon series? He plays Stoick the Vast- father to Hiccups and leader of the Berk Village. Butler lends a commanding voice to the stoic and stately Stoick, don't you think?
WORST:
Dracula 2000
The movie's plot is already a recipe for disaster. A band of thieves breaks into a chamber looking for paintings, only to accidentally release Dracula himself, in this case, Butler. He then travels to New Orleans to hunt down his nemesis' daughter, Mary Van Helsing. Van Helsing (Christopher Plummer) himself, upon getting wind of this, races from London to recuse his daughter from Dracula's clutches. The movie also stars Johnny Lee Miller, Jennifer Esposito and Shane West. All we can say is, what a waste of a talented cast.
Geostorm
Bulter followed up the dud that is Gods of Egypt with yet another one, this time set in contemporary times. In this 2017 movie, he plays a satellite designer who must avert a catastrophe that may compromise earth's safety. It turns out that the network of satellites designed to control the global climate has gone awry and attacks earth, and it's a mad race to stop that from happening. Or is there a real threat behind this attack? Whatever the reason is, you are likely to feel sleepy midway through the slow-paced movie.
Timeline
Boasting a cast that includes the late Paul Walker, Billy Connolly, Anna Friel and Frances O'Connor, 2003's Timeline is based on Michael Crichton's 1999 novel. The novel itself makes an interesting read, sending a team of archaeology in present-day to medieval France to rescue their professor from the middle of a battle between the English and French. Butler plays one of the archaeologists, who finds himself giddy with joy being in the very spot in history that he was studying. While the book holds us hostage, the movie doesn't quite rise to the occasion, lacking in depth. We don't feel for the characters nor the impact of the period. In fact, we don't feel much for this movie at all.