The next instalment of The Fast and Furious franchise powerslides into theatres this week. However, we're not going to be hanging out with Dominic Toretto and his family. Instead, we're gonna be hunting down a superpowered Idris Elba with Dwayne "The Rock" Johnson and Jason Statham in Hobbs & Shaw. Some of it is probably due to the widely reported Diesel-Johnson beef, but the benefit of a spin-off means we get to meet new characters. One of them will be Hattie Shaw, Deckard Shaw's MI6 field agent sister… another in a long line of soldiers and mercenaries of the Shaw family. She'll be played by none other than Vanessa Kirby, a name not everyone may be familiar with.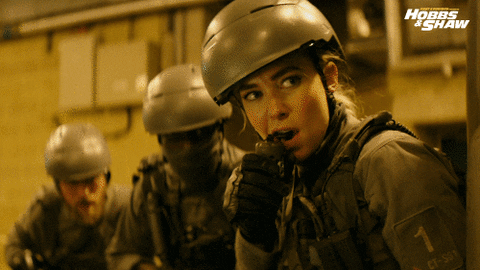 Heavy lies... The Crown
In 2016, Vanessa Kirby started popping up on screens worldwide as Princess Margaret in Netflix's The Crown. Playing opposite Claire Foy's enigmatic Queen Elizabeth, Kirby immediately started garnering attention for her portrayal of the Princess. Her performance is arguably defined by the youthful vulnerability she shows before world-weariness would inevitably set in.
Kirby actually kept a photo of Margaret on her bedroom wall during production, and would regularly gaze at it, wondering "What Would Margaret Do?" She's since passed the role on to Helena Bonham Carter for Season 3, which really pained her. In an interview with The Guardian, she said: "The Crown was the best time of my life. Saying goodbye to it was awful, I really grieved it, actually."
She won a BAFTA for her troubles, just let's hope she's over the grief!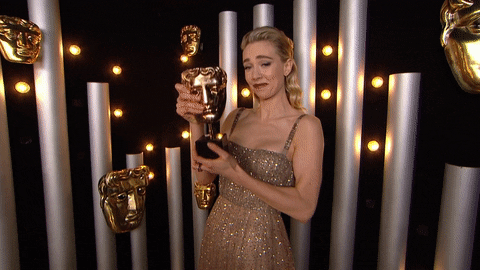 She chose to accept the mission
Just last year, Vanessa was in a blockbuster very similar to the one she's starring in this year. Outrageous stunts, thrilling car chases, and bone-crushing fight sequences... yeah, it seems like Vanessa Kirby will fit right in on Hobbs and Shaw.
In Mission: Impossible - Fallout, she plays the White Widow, a black-market arms dealer. After Ethan Hunt rescues her from a planned assassination, she manipulates Ethan Hunt and his team into running an errand for her. Kirby shows off some super sweet knife skills in that fight scene.
...Nerd.
As a kid, Vanessa Kirby was bullied. A lot. And not just because she suffered giardia, an intestinal parasite that went undiagnosed for a long time and made her feel permanently nauseous as if she was about to vomit. But also probably because she was a huge theatre nerd. Kirby stole a picture of Ben Whishaw as Hamlet at the Old Vic from her school's noticeboard for her bedroom wall. Then, she went to see the play three times and became obsessed with him, making for an awkward scene when she eventually bumped into him on a London bus. After studying for an English degree at Exeter, and giving up a place at LAMDA to become an actor, her first significant role on stage was on The Hour... starring Ben Whishaw. Life has a way of coming full circle.
She's since gone to star in stage productions of A Midsummer Night's Dream, A Streetcar Named Desire; TV movie The Dresser opposite Anthony Hopkins, Ian McKellen and Emily Watson, and numerous star-studded movies as supporting roles including playing Rachel McAdams' friend in About Time, Sam Claflin's ex-girlfriend in Me Before You, and Zelda Fitzgerald in Genius. She also had a small role as American climber/socialite Sandy Hill in Everest. The following year she took the lead role in sci-fi Kill Command, playing a cyborg who accompanies a group of marines for a routine training exercise until they are under attack by unknown killing machines on the island.
In 2016, Variety called her "the outstanding stage actress of her generation, capable of the most unexpected choices." Well, it seems to have worked out pretty well for you, Vanessa.
★ Enter promo code SGND19 before Aug 11 to enjoy any one film for S$1 only. Redeem HERE ★