The blue pill or the red pill?
Great Balls of Fire!
"Woah"
"You're breaking up with me because I'm too... blonde?"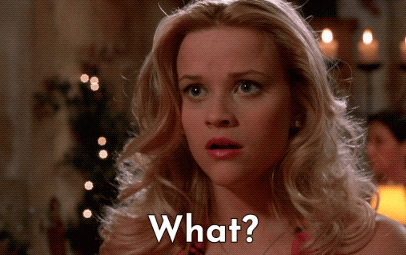 These words above immediately evoke images of beloved movies from over ten years ago. From Neo's all-important decision to pick the blue or red pill in The Matrix, Goose's rambunctious rendition of Jerry Lee Lewis' "Great Balls of Fire" in Top Gun, Bill and Ted's simple yet succinct "Woah" to Elle Wood's indignation at being dumped in Legally Blonde, these are movies that left an indelible imprint in our minds.
And we don't have to keep memories of these shows alive by waiting to watch their reruns. All of them and more are coming back onto the big screens.
Here's a look at these long-awaited sequels of movies we loved since the 80s.
Top Gun: Maverick (July 2020)
We are taking the highway to the danger zone again with Tom Cruise next summer. The Top Gun sequel, aptly named Maverick, is hurtling us back to the 1980s with its recently released trailer at SDCC. At the end of Top Gun, we know Maverick chose to be an instructor at Top Gun. The sequel takes place 34 years after the original film, with Maverick having to confront his late best friend Goose's son- Rooster (Miles Teller), who wants to follow in his father's footsteps to be a pilot. Would Maverick be a mentor to Rooster or would he dissuade the young man from pursuing this path? Val Kilmer reprises his role as Ice Man, while Jennifer Connelly joins the cast as Maverick's new love interest.
Bill & Ted Face the Music (August 2020)
Bill (Alex Winter) and Ted (Keanu Reeves) were two teenage metalhead slacker friends whose music is supposed to form the basis of a utopian society in the future. To ensure that the pair continues their musical path, the leaders of the future sent agents back to help them. The premise seems silly, but Winter and Reeves played their bumbling and ignorant characters so well that they endear to the audiences and catapulted Bill and Ted to cult status. Bill & Ted's Excellent Adventure came out in 1989, and spawned a sequel in 1991, named Bill & Ted's Bogus Journey. The sequel sees an opposing member of this utopian society travelling back through time to kill Bill and Ted so that their music will never be heard. Through the years, there were rumours of a sequel, but with Reeves going on to become a successful action star with The Matrix and John Wick, chances of him going back to be a goofy character seem impossible. But it turns out Reeves has a lot of goofiness in him and he gladly accepted the role, alongside Winter, with some new additions. In the upcoming sequel, Bill & Ted Face the Music, the pair are now middle-aged men who must work with their families to produce music that would save the earth! We are so used to seeing Reeves now as an action star, it would be a treat to see him back into the role that got him noticed in the first place.
Legally Blonde 3 (February 2020)
Elle Woods is back! And we can't wait! When Reese Witherspoon breezed onto the big screen as the smart-mouth blonde with a penchant for pink and an appetite for ambition, we knew this is a character we'd love in Legally Blonde (2001). She is unapologetic, super-charged like an energizer bunny and ready to bulldoze through any obstacles in her path. Witherspoon's Woods made such an impression that it enjoyed a sequel, Legally Blonde 2: Red, White and Blonde (2003), a spinoff movie (Legally Blondes), a musical, a reality Television series and a book series.
Now, Woods is ready to make a comeback. Nothing much is released about the movie, except that Reese is back as Woods, and has brought back the original screenwriters for the movie. It's bound for a 2020 release, and we are waiting with bated breath!
Matrix 4 (TBC)
It's official, Matrix 4 is happening! It's been 20 years since the first movie came out, and after years of fans' request for a movie sequel, our wishes have come true. Keanu Reeves and Carrie-Anne Moss are back as Neo and Trinity, the dynamic duo that brought down the Matrix at the end of the third movie, ultimately sacrificing themselves. Lana Wachowski, who co-written and directed the first three movies with her sister, Lilly, is set to write, direct and produce the new film. Warner Brothers is tight-lipped about the new film, so as of now, we can only revel in the fact that Neo and Trinity will once again grace our big screens! Would Agent Smith be back? Let's wait and see.
Bad Boys for Life (January 2020)
Did you know that Bad Boys was Michael Bay's directorial debut? The 1995 film saw Will Smith and Martin Lawrence team up as a pair of narcotics detectives determined to crack the biggest case of their lives. The pair are not your typical detectives, but are foul-mouthed, a little unorthodox and full of mischief. Smith and Lawrence enjoy an easy chemistry that makes the movie a joy to watch. Back then Bay's explosions were less over-the-top like his later Transformers ones. The movie saw a sequel- Bad Boys II in 2003 and after 16 long years, the Bad Boys are back. Except this time, they are no longer partners. Lawrence's character, Marcus is now a police inspector and Smith's Mike is going through a mid-life crisis. A grave situation brings the pair together and they must fight their way through this hurdle as partners in crime again. The movie also stars Vanessa Hudgens and DJ Khaled.
Coming 2 America (Dec 2020)
In between being a Beverly Hills Cop, Eddie Murphy was a crown prince of the African nation of Zamunda back in in 1988. Murphy wrote the character and story and starred in Coming to America, a story about a prince who is weary of his pampered lifestyle and wanted to see the world and gain some life experiences. He and his personal aide (Arsenio Hall) travelled to Long Island City and started living there, triggering a series of hilarious events and of course, a love connection. In this sequel, the prince is on the verge of becoming king, and only just discovered that he has a son that he never knew in America, a street-wise kid (Jermaine Fowler) living in Queens. He and his aide once again, travels to America to find this son. James Earl Jones reprises his role as the King of Zamunda, with a new cast such as Leslie Jones, Tracy Morgan and Wesley Snipes.
The Voyage of Doctor Dolittle (January 2020)
Sporting a starry cast like Tom Holland, Rami Malek, Selena Gomez, Antonio Banderas, Michael Sheen, Jim Broadbent, Emma Thompson and of course, Robert Downey Jr., Dolittle is the only movie on this list that is not a sequel. The fantasy comedy film is about how Doctor Dolittle finds that he can talk to animals and is based on the book The Voyages of Doctor Dolittle, which came out in 1922. There have been other Dolittle movies in the past, such as Eddie Murphy's version- Doctor Dolittle in 1998, which had a sequel in 2001, but none of these movies has a cast as stellar as this.
Which sequel are you most looking forward to?