After 25 years, the circle of life comes full for The Lion King. The beloved animated film receives live-action treatment and features a host of heavyweights.
Before you head to the cinemas to watch the movie directed by Jon Favreau, who also directed Iron Man 1 and 2, get to know who's who in this new Lion King and who voiced the characters in the original movie.
Simba- Donald Glover & Matthew Broderick
Did you know that Ferris Bueller once voiced Simba? Broderick did an incredible job with the adult Simba, gentle yet commanding when he needed to be. Donald Glover is his live-action counterpart. Glover plays the smooth and suave Lando Calrissian in Solo: A Star Wars Story but lets his voice does all the charm in The Lion King. Before taking on Lando, Glover starred in movies such as The Lazarus Effect (2015) with Olivia Wilde, The Martian (2015), starring Matt Damon and Spider-Man: Homecoming (2017).
Nala- Beyoncé & Moira Kelly
In the animated movie, Nala was voiced by Moira Kelly, who in the 1990s was a very active actress, appearing in movies such as Chaplin (1992), With Honors (1994) and Unhook the Stars (1996). She turned to the small screen in the 2000s and slowed down gradually. The live-action Nala needs no introduction. Queen Bey herself takes on the role of Simba's best friend turned partner. The accomplished singer appeared on the big screen in 2006's Dreamgirls. Beyoncé does not just voice Nala, but she and Glover actually sing for the movie too. The pair takes on Can You Feel the Love Tonight.
Mufasa- James Earl Jones
There is no one better to voice Mufasa than the original voice actor himself. James Earl Jones' commanding voice that made the iconic line "Luke, I AM your father" more famous returns as the leader of the Pride. The 88-year-old Jones still has that booming voice befitting of a king. Honestly, can you imagine another actor taking on Mustafa? That's blasphemy!
Sarabi- Alfre Woodard & Madge Sinclair
Madge Sinclair makes a regal Sarabi- Mufasa's queen and Simba's mum. This isn't the actress's first time playing a queen. Sinclair was the queen in the 1988 movie Coming to America with Eddie Murphy. Shortly after The Lion King, Sinclair quietly retired from acting. In this updated version, Alfre Woodard steps into Sinclair's shoes. The Golden Globe-winning Woodard made her mark with a breakthrough role in the movie Cross Creek (1983) and had been a force to be reckoned with since. We suspect unlike Sinclair, who plays Sarabi as a little more gently, Woodard's queen might be tougher than she looks.
Scar- Chiwetel Ejiofor & Jeremy Irons
The original slimeball of an uncle is voiced to sleazy perfection by Jeremy Irons, whose voice made us detest Scar all the more. In this new movie, Chiwetel Ejiofor plays the villainous character. We honestly cannot imagine the "slave" in 12 Years A Slave being the big bad wolf, or lion in this case, so we can't wait to see how it pans out.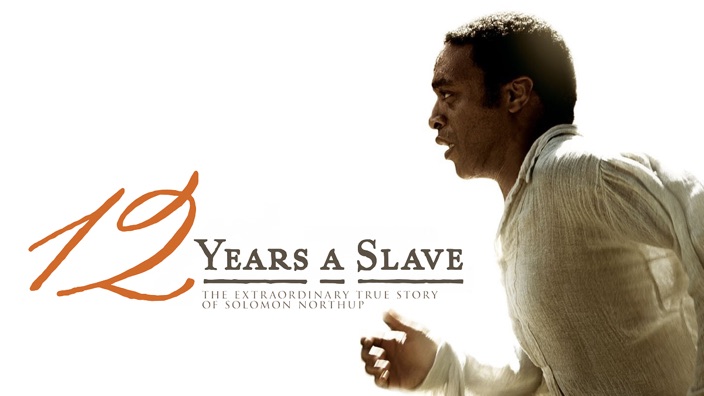 Rafiki- John Kani & Robert Guillaume
Rafiki is the wise mandrill, who acts as the shaman of the Pride and Mufasa's confidante. The late Robert Guillaume was an accomplished veteran Broadway actor whose voice brought Rafiki to life. John Kani will attempt to do the same in the new movie. Kani's most recent role is as King T-Chaka in The Black Panther. Guillaume's Rafiki is very expressive, we wonder if Kani's version would be wiser?
Pumbaa- Seth Rogen & Ernie Sabella
Ernie Sabella IS still Pumbaa, at least on TV. The actor never left his Pumbaa days behind as he voices the character on the ongoing TV series- The Lion Guard. But on the big screen, he is now replaced by Seth Rogen. The comedian makes a perfect updated Pumbaa, with his deep voice, a sense of humour and someone who doesn't take himself too seriously, much like Pumbaa, don't you think?
Timon- Billy Eichner & Nathan Lane
The energetic funny sidekick that has Nathan Lane written all over it. Lane is an accomplished stage actor, and his larger than life character is perfect for the meerkat character, which seemed to be tailored for him. This new version stars Billy Eichner, who is best known for his comedic role in Parks and Recreation. This isn't Eichner's first brush with an animated character; he starred in the 2016 Angry Birds Movie as Chef Pig.
Zazu- John Oliver & Rowan Atkinson
Rowan Atkinson's Zazu, the red-billed hornbill in the original movie makes us laugh. He respects Mufasa and hates is when Scar took over but doesn't have a say over anything. In this version, we'd like to see how John Oliver's dry comedy adds a new dimension to Zazu.