"Chaos is the order of the universe."
Famed Indian director Shekhar Kapur was the head juror for this year's Asian Feature Film Competition at the 28th Singapore International Film Festival. Previously having served on the jury of many film festivals, including the 63rd Cannes Film Festival, London Film Festival and Tokyo International Film Festival, Shekhar has a filmmaking career spanning over 40 years. From actor, director, to producer, Shekhar effortlessly moves between Bollywood and Hollywood, directing a number of award-winning films such as Bandit Queen (1994), Elizabeth (1998), and Elizabeth: The Golden Age (2007). His passionate and delicate take on the legendary Virgin Queen garnered countless nominations and awards, including two Oscars, solidifying him as one of the most sought after and respected directors of his time.
Extended reading: SGIFF Director Features: Christopher Doyle and Shekhar Kapur
During the SGIFF Masterclass that took place last Saturday at the ArtScience Museum, Kapur talked about how narratives have changed over the years, his previous work, and shared his philosophy on filmmaking, offering valuable insights when asked about what advice he could give to aspiring filmmakers.
CATCHPLAY ON DEMAND's Ed. Says had the opportunity to sit down with Kapur for an in-depth interview after the session to explore the mind of a master. We talked about how the first two Elizabeth films are conceptually Asian films in construct, and what the third chapter of the Elizabeth franchise will centre on (a movie featuring a fictional Elizabeth set in the future). We also talked to him about his hopes of telling the story of a crucial Chinese female historical figure.
Q: You are the head of jury for this year's SGIFF Asian Feature Film Competition. How have you enjoyed the lineup this year?
SK: I was surprised at the quality of the films. It was very good. When you do Asian films, the diversity of culture is so interesting. Each time I sit and look at a culture, I find that I learn something from each culture. The quality of the films was really amazing, considering they are first or second time directors. I don't think I could have made that kind of film in the beginning. And there is a lot of passion in the films. Some films are a personal judgement, some films you like sometimes more than others, but I didn't see a single film that lacked passion. They are all very passionate films.
Q: Indeed. Apart from having the passion to tell a story, you also talked about how essential chaos and panic are on set, because they help drive your creativity and energy. What makes you want to keep telling stories over the years, whether as a director, producer or actor?
SK: I can't tell every story that I have because film is an expensive medium; it's a collaborative medium. You find one story that either someone gives you a story close to you that you really want to tell, or you sit with the writer and create your own story. Even if it is close to who you are at that time, then you just go make that film. But that's why I'm on social media sometimes. If you go on my Instagram I'll tell a short story, and I go on Twitter and tell a short story. So I am constantly having to let go, like a singer always rehearses singing, or a painter can always paint, the problem with my art is that you can't get all these people together. It's very expensive. My practice is to constantly tell stories, keep up with it and don't lose the ability to tell stories. I have to keep telling stories. In fact, before I became a filmmaker, how I became a filmmaker was that, if I was coming to a party people would say, "Oh my God, Shekhar is coming and he's going to tell a story, let's leave." It's just this addiction to keep telling stories.
Q: You did a wonderful interpretation of Elizabeth I. There are other directors who also successfully tackled subjects that are not from their own cultural background, such as Ang Lee, who did Sense and Sensibility, and Danny Boyle, who did Slumdog Millionaire. To you, what are the advantages making a film from a culture outside of your own cultural background?
SK: When I was doing Elizabeth, I asked myself, "Can I be Ang Lee?" Because Ang Lee so easily made Sense and Sensibility, and I looked at it and I couldn't tell it was a foreign director, I thought it has to be a British director. I'm not like that. I have to bring myself to the film. I don't know how else I can be an artist. So if you look at Elizabeth, it's very Indian. It's very melodramatic in its colours and its presentations and the ways characters conflict with each other. So it's actually a very Asian film. Unlike Ang, he has that ability to be somebody else. I can't, because I have to be myself, I have to put the film to my heart, and then show it.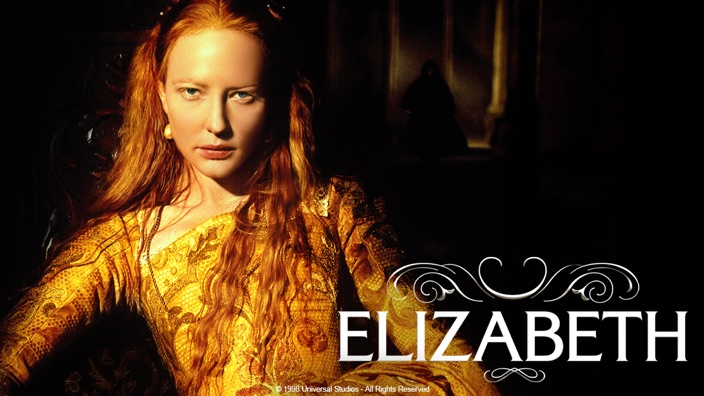 Q: My favourite lines of Elizabeth came out at the very end of The Golden Age, which says: "I am your Queen. I am myself." That very last line is a simple one yet it says everything. She's portrayed as completely independent, and does not identify herself by attaching to anyone else. Your other film, Bandit Queen, also features a strong female character with a heart. In the Masterclass, you talked about how you are drawn to strong female characters because there tend to be more subtext to them, as opposed to strong male characters, who just often resort to violence. Will we be able to see you do more films on strong female figures?
SK: I'd love to. I want to make a Chinese film. There was a Chinese empress, Cixi. She was a concubine who then gradually went from the concubine of the father [Emperor Xianfeng], and then the Empress Dowager of the son, and then became queen. I'd love to make a film about her. It's amazing. In that time, to be able to do what she did, and to manipulate her way and to become this great empress – I know she became very ruthless in the end – but at that time when it was a completely man's world, it's amazing. I'd love to make that film.
Q: I really hope to see that become a film. You brought out such power and grace from Cate Blanchett for the role of Queen Elizabeth. How involved were you in the casting process? What did you see in her that made you think, this is Elizabeth?
SK: Nobody would let me take her at the beginning, because nobody knew her. They said, "Why? Every star wants to take that part. Why do you want to take a newcomer?" I said, because the star would be the star playing Elizabeth. I saw [something in] Cate Blanchett. There were three things I wanted with that part; one is the ability to transcend between history and contemporary, and Cate did that beautifully. All that I had seen from Cate before I cast her was one trailer of a film that she'd done that hadn't been released. The Queen was always saying in the end she lands up a spirit, not quite human, so to be able to be both a spirit and a human, and to be transcended from contemporary and history was what I needed from the actress, and I found that in Cate.
Q: What can you tell us about Elizabeth the third at the moment?
SK: Elizabeth the third is a different story. It's a story taking place in the future, a time when Western civilisations collapse, and by which time all monarchy is dead, and they need the monarchy back. It's actually a comment on what's happening in the west. In the story, the person that brings back the monarchy is actually the only person who has bloodline to the royal family. She's a prostitute, and it's her who has to become the queen. Again, it's a story of a girl that comes from the streets, she's a prostitute, and she has to now be the queen and save civilisations.
Kapur's latest endeavour is the TNT series Will, which brings the life of a young William Shakespeare to the world. Apart from filmmaking, Kapur is also very active on social network, sharing his philosophy, observations and questions on life. Check out his Twitters or Instagram and turn every day into "a masterclass from Kapur".