The 28th Singapore International Film Festival celebrates the diversity and creativity of movie creators with a slew of films that displays the power of art and artists, in all their individual and candid glory.
At the heart of the festival are two movie makers that have shared their visionary styles with us for the past four decades. Here's a look at the works of Christopher Doyle and Shekhar Kapur.
Christopher Doyle
If there's anyone you can trust to bring out the mood of a movie, it's Australian cinematographer turned director Christopher Doyle. Having carved out his niche in Hong Kong movies, he's made the transition to Hollywood and continues to make waves in the Asian film industry. Many would remember him for his work in Wong Kar Wai's In the Mood For Love (2000), evoking the longingness of two lonely people, with stolen glimpses down cramped corridors, and dimly lit scenes for that added mood for (forbidden) love. But beyond that, Doyle has worked with many other directors to create works of not just entertainment, but art.
Anyone who can keep up with the quirkiness of director Jim Jarmusch must have the goods, and Doyle delivered his part in The Limits of Control (2009), a movie that celebrates art, embraces eccentricities and of losing oneself in the creation of art. What gave the movie an extra shine was Doyle's cinematography. Each shot was perfectly framed, with an almost architectural style to it, creating a visual splendour in a film noir setting.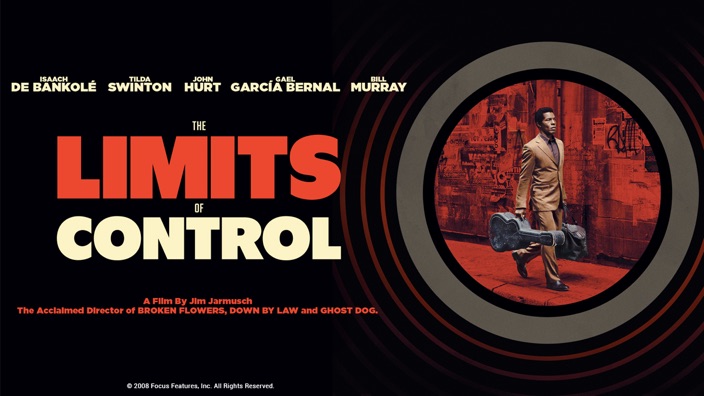 In yet another Hollywood movie, this time, the remake of the classic Psycho (1998), Doyle worked with renowned filmmaker Gus Van Sant to deliver a shot for shot remake of Alfred Hitchcock's 1960 classic. In approaching the movie, Doyle has shared that "Psycho is not a film but a conceptual artwork," and the result speaks for itself. While the 1960 film does its best to bring across enough spine-chilling feel, Doyle's cinematography takes it further. He pays attention to details to create that exact mood he wants you to feel, like illuminating the light in the notorious bathroom scene so blindingly bright to bring about a shocking effect, or the shadows he cast on the shrivelled corpse of Mrs Bates to create an unsettling feeling in your stomach. All these make the Psycho reboot a joy to watch, and shows us the brilliance of Doyle's works.
This year, Doyle wears the dual hat of being a cinematographer and director in the movie The White Girl, which he co-wrote with Jenny Suen, whom he's worked with previously on Hong Kong Trilogy: Preschooled Preoccupied Preposterous (2015). The movie is a poignant love story set in the last fishing village of Hong Kong. With the seaside setting, Doyle stuns with his signature visuals, creating a story that touches not just with its storyline but visually as well.
Actor, producer and director all rolled into one, Shekhar Kapur was long known in the Bollywood circle in the 1980s before breaking into the global stage with his 1994 film, Bandit Queen, based on the life of scandalous Indian bandit and politician Phoolan Devi. The movie won him the National Film Award for Best Feature Film in Hindi, and was screened in the Directors Fortnight section of the 1994 Cannes Film Festival.
After the success of Bandit Queen, he gained international recognition again, this time for the biopic, Elizabeth in 1998, which created a star out of actress Cate Blanchett. Not having any knowledge of the history of Elizabeth allows the director to dive into the richness of the material, focusing on the personal struggles of the monarch above the political ramifications of her actions. This results in a film that skillfully avoided the clichés of British period drama, and in its place is a bold, contemporary approach that draws in even the non-fans of British history.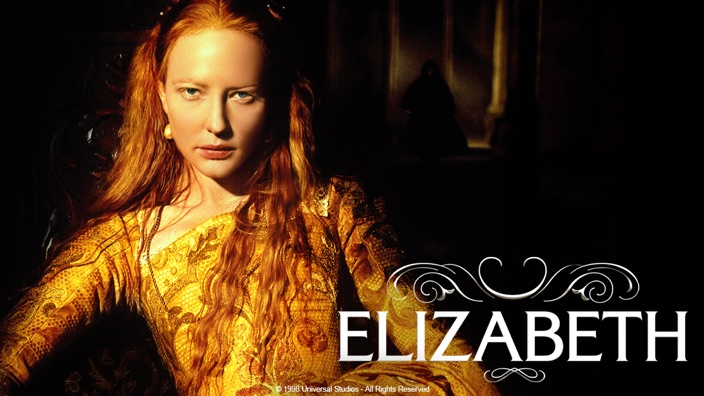 The film went on to win multiple awards, and was so well received that it spawned a sequel, Elizabeth: The Golden Age (2007), which Kapur also directed. It stars (again) Cate Blanchett as Queen Elizabeth I and Geoffrey Rush as Francis Walsingham, and looks into Elizabeth's reign in the later years, and dealing with yet another love interest (Walter Raleigh, played by the charismatic Clive Owen) that bears no fruit. With this sequel, Kapur launches into an artsy direction that brings to life a more colourful piece of British history than most of us remember. Infusing elements from his native India, The Golden Age is sprinkled with a generous layer of vibrant colours, which coupled with the melodrama of Elizabeth's love life, brings out a side of the Queen that we don't see.
Kapur's two films were collectively nominated for seven Academy Awards, and won five BAFTA Awards, including Best Film (for Elizabeth), proving his mettle as a visionary filmmaker and storyteller.
Follow Ed. Says for interview coverage of Christopher Doyle and Shekhar Kapur!