It's official. The Prince of Wakanda and his countrymen have beaten the formidable Star Wars to take the top spot at the US domestic Box Office with its impressive opening. It currently stands at USD 361 million in total Box Office takings, so far. The depth of its cast, the striking costumes and an impressive gamut of gadgets play a part in making Black Panther such a success.
Extended Reading: Black Panther: All Hail the King of Wakanda
The cast especially, are standouts, with veterans like Angela Bassett playing the grieving wife yet proud mom of Prince T'Challa and Forest Whitaker playing the King's royal advisor. Bassett was nominated for an Academy Award for playing Tina Turner in What's Love Got to Do with It (1992) and Whitaker won an Academy Award for The Last King of Scotland (2007). Apart from them, the rest of the cast is made of both established actors and young upstarts that may look familiar. Here's a closer look at five key actors of this remarkable cast.
TheBlack Panther himself, Chadwick Boseman, started off in theatre and television, and even directed an off-Broadway play before. He transitioned to Television with the series Lincoln Heights (2008) and stayed with TV until 2013, where he starred as the first African-America Major League Baseball player Jackie Robinson in 42. He followed that sterling performance with his next role, as James Brown in Get On Up (2014). He caught the eye of Kevin Feige, the head of the Marvel Cinematic Universe (MCU), who was impressed with how Boseman handled the two diverse roles effortlessly. Boseman was offered the role within 24 hours of his name being brought up at a creative meeting.
What's Next: Boseman will reprise his role as the Black Panther in Avengers: Infinity War, and possibly another Avengers movie on the horizon.
In 2013, Lupita Nyong'o comes out of nowhere and stunned with her performance as Patsey, a long-suffering slave in 12 Years A Slave.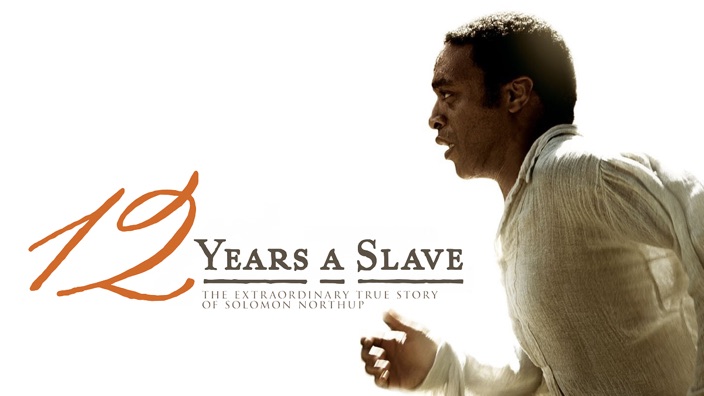 The daughter of Kenyan politician Peter Anyang' Nyong'o, Lupita spent her formative years in Mexico City and pursued a master's degree in acting from the Yale School of Drama. In her very first movie role, Nyong'o won an Academy Award for Best Supporting Actress in 2014, and has been quietly building up a steady body of work, including a small part in the Liam Neeson movie Non-Stop and as Maz Kanata in the new Star Wars movies and now, as Nakia, Prince T'Challa's ex-girlfriend and a member of Dora Milaje, a team of women who serve as special forces of Wakanda.
What's Next: Nyong'o will continue her role as Maz Kanata in the next Star Wars movie and is rumoured to be cast in a reboot of Charlie's Angels.
Before he became Erik Killmonger, Jordan actually auditioned as the Falcon in The Avengers. Amongst the younger cast in the Black Panther, he's considered one of the most experienced. He had starred in both of director Ryan Coogler's previous outings, Creed (2015) and Fruitvale Station (2013). And do you remember him as one of the kids in 2012's Chronicle who gained superpowers after making an incredible discovery in a deep crater caused by unknown sources? Jordan is a huge comic fan and had his first taste of playing a superhero in the 2015's Fantastic Four as Johnny Storm. Unfortunately, the movie tanked. He had grown up wanting to play Black Panther and with this role, he comes pretty close.
What's Next: Jordan has a few projects lined up, and among them, Creed II.
Letitia Wright
The breakout star of the Black Panther has to be Letitia Wright. She plays T'Challa's sister, Shuri, the tech genius behind many of the Black Panther 's nifty gadgets and the brains of the many technological marvels in Wakanda that's enough to awe Tony Stark. Wright is a British actress whose previous acting credits are mostly limited to the small screen, with appearances in series like Doctor Who. She made her Stateside debut in the concluding episode of the Black Mirror series. Her only film role before Black Panther is Urban Hymm (2015), where she played a troubled teenager with an amazing voice and her path to find herself.
What's Next: This is a big year for Wright. Having appeared in The Commuter alongside Liam Neeson and after making her mark in Black Panther , she will appear next in Ready, Player One and Avengers: Infinity War.
You know his face. That helpless, vacant look in his eyes as he sinks deeper and deeper in hypnosis in last year's intense psychological horror movie Get Out. The British Kaluuya comes from comedy and theatre background. Having appeared in numerous TV series, including Black Mirror, he received small roles in movies like Welcome to the Punch (2013), Kick-Ass 2 (2013), and Sicario (2015). In Black Panther , he stars as W'Kabi, the head of security for Wakanda's Border Tribe and T'Challa's best friend. Kaluuya is nominated an Academy Award for Best Actor for his performance in Get Out.
What's Next: Kaluuya will next appear in Widows, with Liam Neeson, Colin Farrell, Viola Davis and Robert Duvall.
Danai Gurira
It's hard to look at Danai Gurira and not think of her as Michonne, the role that catapulted her into the spotlight in the series The Walking Dead (2012). Acting since 2004, she rose to fame as Michonne for her samurai-sword-wielding skills and her killer stare. She's grown from an outcast to one of the most beloved characters of the series. For her role in Black Panther , she's Okoye, T'Challa's personal bodyguard and the head of the all-female Wakandan special forces, the Dora Milaje. Guirira had to shave her head, which the actress had no qualms doing.
What's Next: She will appear alongside Black Panther in Avengers: Infinity War and continues to kick ass in The Walking Dead.