While Jack Black is frequently cast as the "lovable loser," he is quite a versatile and talented actor. Born in 1969, his scientist parents divorced when he was ten years old. After being thrust into the role of mediator during the divorce, he briefly considered a future career as a therapist to help others connect. However, he opted to fulfil this desire by going into show business.
It was Jack Black's teacher who helped him overcome stage fright he suffered in his youth
In a 2015 interview with Rolling Stone, Black admitted to an early fascination with the supernatural. He recalled a time when, "I orchestrated a séance with a Ouija board, where I rigged a room with strings to make the books and stuff move, and invited kids over, dimmed the lights and made everything perfect, so the kids would say, 'This is real!' I wanted them to believe in magic." He paused before continuing, "And I also wanted them to believe in me."
Jack Black formed the comedic rock group Tenacious D with friend Kyle Gass in 1994. The band's story has become the basis for HBO's sitcom, The Adventures of Tenacious D
Black had been in the movie business for about a decade until the 2003 hit School of Rock made him a household name. He has since gained more prominence in blockbuster films, such as Peter Jackson's King Kong. This caused him to develop misgivings about stardom. However, he continued working and earned a Golden Globe nomination for 2011's Bernie, in which he played a lovable murderer.

The Action Star - King Kong
Jack Black fits in Carl Denham's boots superbly as a smooth-talking yet rebellious director who, when push comes to shove, fights as fiercely as anyone to ferry the sedated, 25-feet ape onto a small vessel back to New York. Jack Black on acting in this film: "You know, every movie presents its challenges. This one was tricky because it was set in 1930s. It's not easy to improvise, you know, in a 1930s style of talking."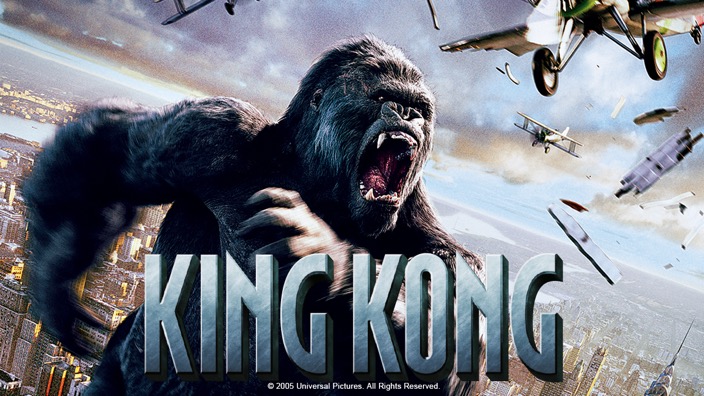 The Comedian – Tropic Thunder
Jack was cast as Jeff Portnoy, a drug addict comedian, in Tropic Thunder, a film detailing the production of a Vietnam War movie that was derailed due to the egos of every star involved. In this heavily meta comedy where actors play actors who play all kinds of characters, Portnoy is most famous for a dumb movie franchise featuring an obese family, all played by himself. Jack Black recalls, "It was kind of redundant for me putting on a fat suit on top of my already fat body to make me look 25 lbs heavier."
The Romantic Guy – The Holiday
Black, who does not exactly fit the image of a leading man in a romantic comedy, was cast in Nancy Meyers' The Holiday. Nancy admitted she wrote the role specifically for him after falling in love with his School of Rock performance. While initially hesitant, he quickly said yes after learning his leading lady would be Kate Winslet.