Asia has a Jackie Chan, Hollywood has a Tom Cruise.
Man, this guy sure can run! It seems like Cruise enjoys cardio workout so much that he brings it on set and is practically running in every movie. Even at 54 years old, he is still running, and going just strong, as in his latest movie Jack Reacher: Never Go Back, the sequel to Jack Reacher from 2012. He continues in his role as a drifter and former U.S. Army Military Police Corps officer, unravelling new dirty secrets. Cruise sure jumps and runs like an Olympic athlete as Reacher.
Born as Thomas Cruise Mapother IV (born July 3, 1962), Cruise got his breakthrough in 1986's Top Gun. From then onwards, he has starred in blockbusters and has never looked back. When Cruise was 14, his ambition was to be a priest. He only abandoned that when he developed an interest in acting and headed for New York at 18.
The characters that he normally plays are laid-back yet intelligent. He never panics or tenses up in a crisis, but flashes his beaming smile and always has the situation under control. This is seen in Days of Thunder, a kind of Top Gun all over again, just that instead in the air, he is Cole Trickle, a rookie hotshot, who has a to compete at the top level.
Cruise is peobably best known for his role as Ethan Hunt in the Mission: Impossible franchise. Mission: Impossible III, one of the movies, was made with the highest budget of the franchise. A memorable scene has him sprinting through a street in China at full speed, all the while yelling "Be careful!" and "Out of the way!" in Chinese. The franchise is the 18th-highest-grossing film series of all time. It earned over $2 billion gross worldwide. It seems like the more he runs, the higher the box office is.
One of his most famous running scenes has to the one in Vanilla Sky. He plays David Aames, an arrogant publishing manager, whose life turns into chaos after an accident. To get the "real thing" director Cameron Crowe managed to get the city to shut down Times Square for 2.5 hours, from 6am to 8.30am on a Sunday morning, so that he could film Cruise running through the deserted city. Cinematographer John Toll used a Steadicam operator perched on a crane for the shot. The end result: an excellent, eerie scene that comes across as absolutely desolate and helpless.
Minority Report is Cruise's project with Steven Spielberg. Cruise and Spielberg were so eager to get the movie made with the least possible executive meddling, that they both agreed to waive their usual salary to help keep the film's budget under $100 million. They agreed to take 15% of the film's gross instead. Minority Report is about a future where a special police unit is able to arrest murderers before their crime, and Cruise plays Chief John Anderson who's accused of a murder he is yet to commit. Yes, more running away from cops.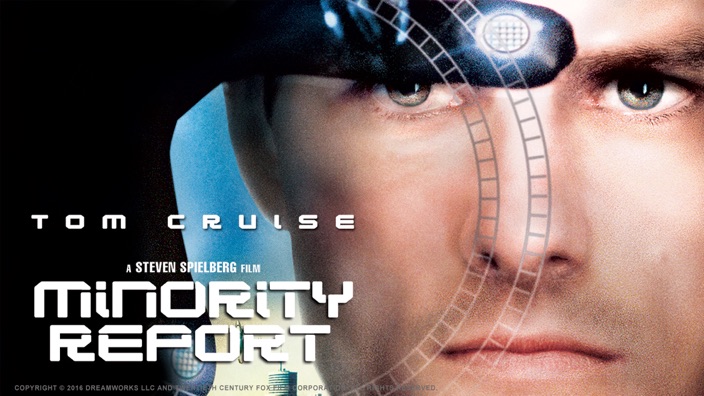 The Firm is one of Cruise's earlier hits. Adapted from John's Grisham's popular novel of the same name, Cruise plays a young lawyer who joins a law firm only to discover some dark secrets. Running again? Yes, the poster tells it all.
Far and Away was made with his ex wife, Nicole Kidman. This is perhaps one of Cruise's rarer movies in that it focuses more on romance compared to his usual array of action movies. Kidman plays a landlord's daughter who runs away with a man, Cruise, who has troubles with her father. The running comes in a different sense, when the daughter's parents find out where she has run to and want to bring her home.
Tom Cruise is well-known in the industry for having negotiated some of the most lucrative deals. An Oscar award is what he has always wanted, and until he gets it, he will keep running towards it.