If you have not read the book, you can see the movie. Sometimes the stories stay the same. Sometimes creative liberties are taken for dramatical reasons. Sometimes they are changed to fit the visual narrative of the film. But often, the spirit of the tale remains through good handling and faith. Book and movie, here are five of the best print-to-screen adaptations on Catchplay.
12 Years A Slave (2013)
Historical drama directed by Steve McQueen (Shame, 2011).
Based on:
A harrowing 1853 memoir by Solomon Northup, a free black man who was kidnapped from northern New York and sold into slavery. He lived 12 merciless years as a slave in the racist Deep South of America. This terrific film won three Oscars – Best Picture, Best Supporting Actress for Lupita Lupita Nyong'o and Best Adapted Screenplay. The emotions generated here by such gross injustice are akin to watching a professional wrestling match: You really want to pummel the racists. Although uncomfortable, this is an absolute must-see.
Tidbit:
Apparently, some black actors had emotional breakdowns during filming. Some white actors were also uncomfortable about acting in such a blatantly racist way towards their black cast mates. Fassbender and Nyong'o reportedly held hands before they shot their brutal scenes together.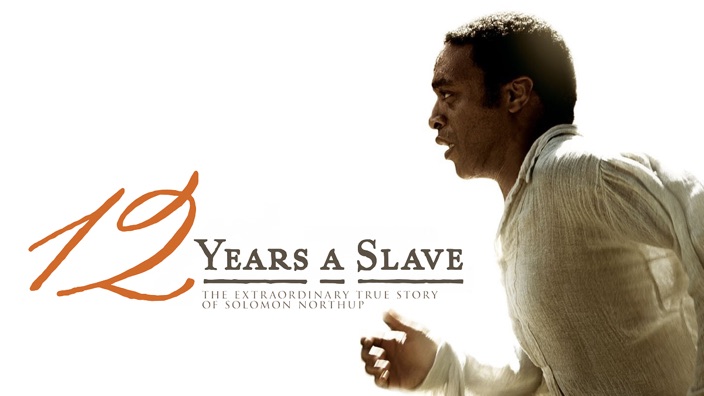 Lawless (2012)
Crime drama directed by John Hillcoat (The Road, 2009).
Based on:
Matt Bondurant's 2008 historical book, The Wettest County in the World, about the moonshine (illicit alcohol) business during the Prohibition era in America in the 1920s and 1930s. Bondurant's grandfather and two great uncles – the principal characters here – were actual bootleggers.
Amazingly, this is a true story about a real trio of brothers from back in the wild days of illicit booze and rampant crime in the American Deep South. Forrest, leader of the clan, was labelled as "invincible" for his ability to survive even bullets.
Tidbit:
Shia LaBeouf, a notorious method actor, reportedly drank actual moonshine to get into an authentically drunken state. Do it!
Tinker Tailor Soldier Spy (2011)
Cold War spy drama directed by Tomas Alfredson (Let The Right One In, 2008).
Based on:
British author and former intelligence officer John le Carre's 1974 espionage novel of the same name. Nobody engages in brutal combat like James Bond or Jason Bourne. Instead, expect a thinking man's film where established Brit actors such as Gary Oldman, Benedict Cumberbatch, Colin Firth, Tom Hardy, Mark Strong, John Hurt, Toby Jones and Ciarán Hinds combine to make this a very satisfying and brainy spy hunt. See how polite, eloquent and distinguished every British gent is here, even when national security is at stake.
Tidbit:
Le Carre, 84, cameos as a guest in a Christmas party scene. In the book, the initial mission triggering the mole hunt was set in the now-separated country of Czechoslovakia. This was changed to Hungary for the film because Hungary offers a better tax deal for movies filmed there.
The Reluctant Fundamentalist (2012)
Political thriller directed by Mira Nair (Monsoon Wedding, 2001).
Based on:
A 2007 novel of the same name by British-Pakistani writer, Mohsin Hamid. It employs a continuous monologue spoken over the course of an evening at a cafe in Lahore, Pakistan. A Pakistani man named Changez tells a silent American listener about his love for a Western woman and subsequent abandonment of his adopted country, America. Director Nair won the German Film Award for Peace in 2013, a prize given to filmmakers whose movies build bridges and inspire tolerance.
Tidbit:
British actor-rapper Riz Ahmed himself comes from a family with roots in Pakistan. He was born in London to parents who moved to England from Karachi, Pakistan, during the 1970s.
In Secret (2013)
Erotic drama directed by Charlie Stratton
Based on:
French author Emile Zola's 1867 novel, Therese Raquin.
Set in 1860's Paris, In Secret is about a destructive affair between a sexually repressed woman and her husband's charismatic friend. Author Zola wrote in his original preface that the aim of his story was to study "temperaments and not characters'. Be drawn into this film's dark, compelling drama as the main players – particularly Elizabeth Olsen's flawed but captivating Therese – feel the walls close in.
Tidbit:
Illicit lovers Olsen and Oscar Isaac have both portrayed Marvel characters; with Olsen as the Scarlet Witch in the Marvel Cinematic Universe and Isaac as the villainous Apocalypse in X-Men: Apocalypse.