British. Stop-motion. Sheep.
From the makers of the beloved Wallace the Gromit series, Shaun the Sheep is one character that endears. With youth and wit on his side, Shaun leads his flock at a small farm in the countryside and constantly gets into mischiefs of sorts. He is also at loggerheads with the sheepdog- Blitzer. What we love about Shaun is how he always manages to get out of one misadventure after another. After the successful series run in 2007, the first Shaun the Sheep Movie movie launched in 2015. Its positive reception led to the 2019's Shaun the Sheep Movie: Farmageddon.
This time around, what started out as an ordinary day for Shaun the Sheep (Justin Fletcher) is anything but. An unusual creature (Amalia Vitale), named Lu-La, from another world crash-landed near Shaun's home- the Mossy Bottom Farm. When news got out about this, a dubious corporation tries to capture the creature, planning to use her unique abilities for its own evil plans. And it's up to Shaun to help her return to her planet before it's all too late.
While the storyline is simple, what attracts us to the Shaun the Sheep is its silliness, its light-heartedness and humour. But that's not all why we love the movie. Here are four reasons why the movie is a must-watch, especially when you are cooped up at home during this virus outbreak.
The Amazing Stop-motion Technique
Stop-motion never ceases to amaze. Imagine each movement and each expression having to be painfully tweaked and shot, only to be repeated countless times. The sheer amount of work dedicated to the art form is reason enough for us to admire the movie, which, with a run time of an hour and 26 minutes, can only mean countless hours of model makers having backaches from making minute changes to each scene, with hairdryers and other tools, holding magnifying glasses and lamps to see what they are doing. Just the main character of Shaun himself requires 22 different models!
Tribute to Iconic Movies
If you think about it, an alien crash landing on the farm, it's basically reminiscence of E.T. The Extra-Terrestrial. Beyond that, there are also nods to movies such as Close Encounters of the Third Kind, Alien and 2001: A Space Odyssey. It's hilarious when Blitzer the dog appears in the second half dressed up as a Pan Am flight attendant from 2001: A Space Odyssey. There's just something about a stop-motion about a sheep paying tribute to pop culture that makes it extra enjoyable.
Bob to the Catchy Music
If there's an element that can make any movie special, it's music. And Farmageddon has plenty of that. From the poppish 'Everything is Better' by Kieran Shudal, Heather Shudal and Tom Howe, the playful and upbeat 'Lazy' by Kylie Minogue and The Vaccines, Or Renegade Sheep by RAT BOY, you'll find yourself bobbing your head to them. There's even a "Farmageddon Remix" of 'Life's A Treat with Shaun the Sheep', which is an aural treat.
Endearing Characters
One of the most enjoyable elements of Farmageddon is in its distinctive characters. None of them uses actual words but express themselves with a series of assorted grunts, grumbles and groans, which make them all the more endearing. Not being able to speak, attention is paid to their expressions. Each widening of the eye, curve of the mouth and twitch of an ear conveys their mood and feelings. Sure, there is not much of originality to speak of any insightful plot. What makes the movie such a treat is the warm and fuzzy feelings the characters make you feel at the end of a watch.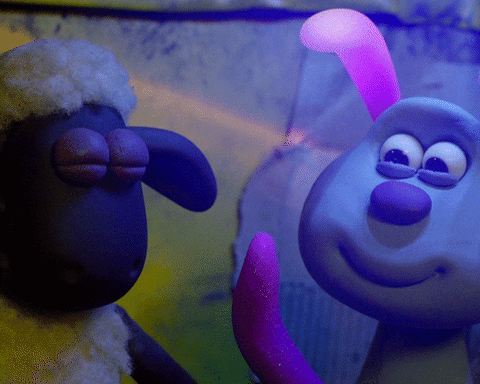 ★ Enter promo code【MOVIETIME】here to catch any one movie for just S$6 S$1! Promotion ends on April 30★