It's a movie that we can't seem to let go of. With Frozen 2 on the big screens now, we can't help but reminiscence the iconic first movie that captured our hearts, and ears six years ago. The primary cast of Idina Menzel (Elsa), Kristen Bell (Anna) and Jonathan Groff (Kristoff) voice-acted brilliantly as the key characters. But we can't help but think, what if these beloved Frozen characters come to live? Who can pull off being Elsa, Anna, Kristoff, Hans and more?
Dakota Fanning as Elsa
Pale, Blonde with blue eyes, Dakota Fanning may be the Elsa we seek. You may ask, "can she sing?" Let us remind you that she appeared in the Runways, playing Cherie Currie, and she belted out some notes. Lithe and lean with a veil of aloofness, Fanning is the slightly frigid elder sister we know Elsa to be. But we also know that Elsa has a warm heart, but is restrained, no thanks to her lack of control of her powers. If any young actress can play restrained well, it's Fanning. Her controlled performance in Brimstone of a tortured young girl who escapes her abuser is played to perfection. Wouldn't you want to see her let loose as Elsa in her wintry glory in wild abandon?
Saoirse Ronan as Anna
Sure, Ronan may be blonde, but we have seen her rock ginger hair in Mary Queen of Scots, so we know that look suits her. In fact, it makes her eyes pop. And if you question her ability to sing, let's put that to rest now with this clip of her hosting Saturday Night Life, singing a song about how to pronounce her name:
While we are used to watching Ronan in more sombre roles (Byzantium, Atonement, Lost River), she often shows us her playful side on talk shows, and playing Anna gives her the perfect opportunity to show her exuberance.
Liam Hemsworth as Kristoff
We often see the younger Hemsworth brother in more serious roles, like in The Hunger Games, Empire State and more. Who knew he could also do funny until Isn't It Romantic came along? His comedic turn in the Rebel Wilson movie made us view him in a different light. And with Kristoff, we need a strapping young man who's not afraid to talk to his reindeer and act like a clown. And Hemsworth fits the bill to a T. With him as Kristoff, we can see the signature Hemsworth charm peeking out from that laidback Sami iceman we all love.
Matthew Lewis as Hans
We know him as Neville Longbottom in the Harry Potter movies, the toothy boy with a portly shape and friend of Harry Potter when he first joined Hogwarts. Our jaws all dropped when Lewis reprised his role as a young adult, all lanky and wait… handsome? If there's anything about Prince Hans, it's about him oozing a manly charm that got our Princess Anna all giddy in the first place. And Lewis, with his status as a hunk now, makes an ideal choice for Hans. Why? Because Lewis looks like a decent, too good to be true gentlemen, which is what we thought Hans was in the first place. To have Lewis, as Hans, do a 360 and become a villain makes it all the more exciting to watch.
John C. Reilly as Oaken
The endearing and humble shopkeeper makes an impression in Frozen with the way he speaks and moves. And that accent! If he was played by a real person, John C. Reilly would fit the bill. Physically, if you add all that facial hair, Reilly would look like a spitting image of Oaken. Plus, his giant build resembles the gentle giant as well. And Reilly can handle comedy quite well. Just look at his comedy with Will Ferrell, Holmes and Watson. And check out his facial hair in that movie.
Stanley Tucci as Duke
The Duke of Weselton is an over-the-top character that is right up Tucci's alley. With ill intentions to exploit Arendelle's resources, he is scheming and eccentric. All these unattractive traits are in many of the characters that Tucci has portrayed before. The only issue we can think about is the height. While Tucci is of normal height, our "Weasel Town" duke lacks the depth to be a real man. We'd imagine that if Tucci were to play the Duke, he could hunch a lot, which would bring out an even creepier weasel if there ever was one.
Olaf… who do you think should play Olaf? Well, we think Olaf should be left best as his animated self, because no one does Olaf better than Olaf himself!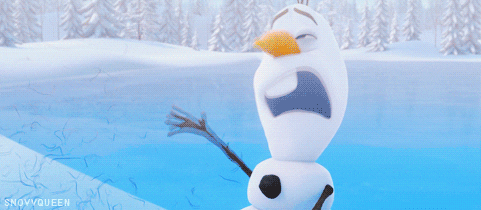 ★ Black Friday Treat★ Enter promo code TGIBF19 to watch any movie at $1, from 29 Nov- 1 Dec!