It's certainly been a heck of a decade for Taika Waititi. Whether it was crushing fashion with his pineapple-infused fits, creating indie and cult favourites, or making his mark on the world of blockbusters, it seemed like Taika could do no wrong in the 2010s.
And with the release of Jojo Rabbit, it's a great time to ask the question: Just what makes Waititi's brand of cinema so captivating?
How did Taika Waititi start his filmmaking career?
The 44-year old hails from Wellington, New Zealand. He's very proud of his Maori-Jewish ethnicity and has often given shout-outs in his work. These include painting spaceships in Aboriginal flag colours on Thor: Ragnarok, casting Indigenous actors in his work, and using his mother's surname for some of his work in film and writing.
Waititi cut his teeth while he was still in film school. His 2004 short film Two Cars, One Night earned him a live-action short film Oscar nomination. The short showcases many of Taika's very distinct filmmaking quirks. Two boys are left in the front seat of a parked car as their parents head to a hotel bar. They're bored, so they start talking to a girl in another car parked beside them. It's a quick and easy scenario, but from it, it's easy to see Waititi's penchant for creating young and fully-realised characters. Another short he worked on was pretty much a lower-budget proof-of-concept for What We Do in the Shadows.
A frequent collaborator is Jemaine Clement from comedy duo Flight of The Conchords. Together, Clement and Waititi formed another comedy duo, The Humourbeasts. Their work together won them New Zealand's highest comedy accolade, the Billy T Award, in 1999. Throughout their careers, the two have continued to work together regularly. Waititi has writing and directing credits on the Flight Of The Conchords television series on HBO, cast Clement in his movies Eagle vs Shark and What We Do in the Shadows. The connection extends even to fringe projects. Moana, in which Clement plays a giant flamboyant singing coconut crab, was a movie Waititi had written the initial draft.
Taika's Signatures
Waititi's filmography as a director often revolves around a few common themes. Probably his most apparent element is his offbeat and often self-referential sense of humour. Character-wise, he often leans towards outsiders. Often they are young (or young-at-heart) and going through some boyhood or coming-of-age type situation. Together, Taika fuses these elements to create tragicomedy.
Eagle vs Shark (2007)
His first feature, Eagle vs Shark, is a tale of love and revenge. Two misfits, Lily (Loren Horsley Taylor), a fast-food cashier gets together with video-game store guy Jarrod (Jemaine Clement) at a "dress as your favourite animal" party at Jarrod's place. He asks for her aid to get back at a bully. Hijinks ensue. It's one of those "romcoms" where the guy acts obnoxiously towards the more invested woman for most of the film. Thankfully, the king-of-cringe himself, Jemaine Clement, plays Jarrod with lots of relish and redeems the guy somewhat, showing the family trauma that led to his arrested development. It's an exploration of eccentricities within a relationship that's equal parts comic and tragic.
Boy (2010)
Boy is the movie many consider to be Taika's breakthrough. It tells the story of an 11-year-old Maori boy nicknamed Boy (played by James Rolleston). He's a massive Michael Jackson fan who is living with his grandmother, younger brother, and cousins on a farm. Things get complicated when his estranged criminal father Alamein (a very game Waititi) appears. Alamein is someone Boy has idolised for very long, and in that absence, he has made up stories about his father. Of course, Alamein isn't just back to reconnect. He's only here to dig up some old buried treasure he left in a field on their property. As Boy learns about the real man, things begin to change.
As a film, Boy is quite similar to other motifs from Taika's old work. It involves two mostly independent boys being boys: running around and talking to girls with the spectre of absent/irresponsible parents hanging over every scene. It's in this movie that Waititi's restrained sense of humour shines. What would be a teary reunion moment in most filmmakers' hands makes way for uncomfortable hellos and awkwardness over tea. The film switches back and forth between comic moments like Boy imagining Alamein in full Thriller-era getup, and Boy and his younger brother Rocky's sad situation rather effortlessly. In true Waititi fashion, it's notable that the film's end doesn't offer up any real emotional catharsis, merely fragments of it. This realistic touch is often evident in his scripts, especially where complicated relationships are concerned.
Boy is a deeply personal movie, which you can feel Waititi's imprints all over. From Michael Jackson to the rural New Zealand setting, it's Taika Waititi at his most intimate.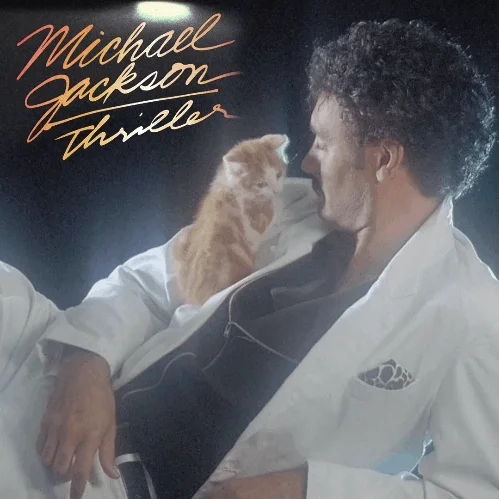 What We Do in The Shadows (2014)
Co-directed with Jemaine Clement, this mockumentary follows four vampires who live together outside of Wellington in the lead-up to a yearly event, The Unholy Masquerade. It's already considered one of the greatest comedic works of all-time. Even in this fully-comedic setting, Waititi's themes of boyhood and tragicomedy are still very much on display in each of its vampiric main characters. Viago (Waititi) is naive to a fault. Clement's Vladislav is emotionally immature and sex-obsessed. Jonathan Brugh's Deacon is irresponsible in every single aspect of his life, while Cori Gonzalez-Macuer's Nick is... literally a teenager. It's a slight yet delightful change of pace from Waititi and a definite must-watch.
Hunt for the Wilderpeople (2016)
Based on Wild Pork and Watercress, a famous New Zealand coming-of-age novel, Hunt for the Wilderpeople tells the story of Ricky Baker (Julian Dennison), a boy in the foster system. He's been moved around a lot and gets his last chance with Hector Sam Neill) and Bella (Rima Te Wiata). Hec, as he's known, and Bella live far out in the country of New Zealand on their farm, right on the edge of the massive New Zealand bush. After Ricky runs away into the forest, Hec follows, and soon, the two are the subject of a nationwide search.
Again, when we look at the profiles of the two main characters, they bear the hallmark of a Taika Waititi story. Young Ricky has scars from a history of having to deal with losing important people in his life. Meanwhile, Hector is an illiterate ex-convict who's heartbroken and grumpy about everything. The two opposites make for a great dynamic as the shared ordeal leads them to discover the bond and family they've both wanted is right there in front of each other. As we watch them tackle days, weeks and then months of natural and human-made obstacles, it's a gut-wrenching experience to watch the two separate at the end of the film. Again, Waititi brings together joy, comedy, and grief together in a neat package that still feels incredibly personal. Upon release in New Zealand, the film broke the New Zealand box office record again for a locally made movie.
Thor: Ragnarok (2017)
Taika's foray into Hollywood filmmaking turned out to be a hugely successful one. The third Thor movie isn't just the best. It also breathed new life in Chris Hemsworth's Thor and set him up on the most intriguing character arc in Infinity War and Endgame, as well as whatever Phase 4 may bring for the God of Thunder. The film is happy to let running gags and jokes take centre stage, but never to the detriment of the film's action. And while it's not as apparent, the trauma of boyhood is still present in all the interactions between Thor and Loki. And though Tessa Thompson's Valkyrie fulfils the outsider archetype, Thor himself gets turned into one, as he's no longer on Earth or Asgard where most of his adventures take place.
Ragnarok uses the unique set of circumstances Thor finds himself in to explore the Odinson's ego and persona and in turn, reinvent it. What happens when a God fed the daily truth that he's the best thing since sliced bread, finds out that all that stuff about himself may have been a lie? The tragicomedy only intensifies as you realise Thor has lost his girlfriend, his mother, and his father in a relatively short-time, something emphasised in the Avengers movies after.
With no hammer in hand and only a few friends in tow, Ragnarok transforms the God of Thunder into a goofy, self-aware and yet much more interesting hero, and we're all better off for it. Ragnarok is still one of the best-reviewed movies in the MCU, and rightfully so.
Now Showing: Jojo Rabbit
And now, for Waititi's latest offering: Jojo Rabbit revolves around Johannes/Jojo (Roman Griffin Davis), a ten-year-old boy (check!) growing up in Nazi Germany during the latter part of World War 2. He's obsessed with Adolf Hitler and spends most of his time hanging out with an imaginary version of Hitler (Waititi himself) that's childish and somewhat encouraging to Jojo. His worldview gets rocked when he discovers that his anti-Nazi mother, Rosie (Scarlett Johansson), has hidden a Jewish girl in the house.
The setup is as Taika Waititi as it comes. A boyhood story, a tragic setting in WW2, and some wacky hijinks via imaginary Hitler.
Coming Soon: Next Goal Wins, Thor: Love and Thunder
Already excited to watch more Taika Waititi? Fret not, because the man STAYS BUSY. He's already filming his next project, Next Goal Wins. It's an adaptation of the 2014 documentary of the same name, which tells the story of the American Samoa football team. Despite being considered one of the weakest teams in the world, the management nevertheless hires Dutch-born, America-based coach Thomas Rongen in a bid to qualify for the 2014 World Cup. This underdog story will star Michael Fassbender as Coach Rongen, and Elisabeth Moss and Armie Hammer amongst others. Previous Waititi collaborators Rachel House and Rhys Darby are also part of the cast.
As mentioned earlier, Waititi will also be writing and directing another Thor movie. Titled Thor: Love and Thunder, not much is known about the film for now, except that Natalie Portman's Jane Foster will be returning... and taking over the mantle of Thor! And what next for the Odinson, after the events of Endgame?