An actor, producer, author, musician, director, photographer, poet, and painter. But to us, he will always be Aragorn, II, son of Arathorn, ranger of the North and rightful claimant to the thrones of Arnor and Gondor in the The Lord of the Rings series.
Born in New York City to a Danish father and American mother, Viggo Mortensen spent his childhood in Norway, Venezuela and Denmark. After his parents' divorced when he was 11, he moved back to New York with his mother until he finished his studies. Upon graduation, Mortensen moved around Europe, before settling down in Denmark, where he took jobs such as driving trucks and selling flowers. He eventually returned to the US to pursue an acting career.
Mortensen's first ever film role was playing an Amish farmer in Peter Weir's Witness in 1985. Weir cast him because he thought Mortensen had the look of an Amish man. He followed that with bit parts in other movies and TV shows.
The Early Years
In the 1990s, he appeared in supporting roles in a series of movies, such as The Portrait of a Lady, Leatherface: The Texas Chainsaw Massacre III, The Indian Summer, Carlito's Way, Crimson Tide, G.I. Jane, Daylight, two Hitchcock remakes- A Perfect Murder (the original title is Dial M for Murder) and Psycho, and more. Out of these movies, he was best known for playing Master Chief John Urgayle in G. I. Jane. That is, until 2001, when he broke into the mainstream in the The Lord of the Rings trilogy.
The Rise of Aragorn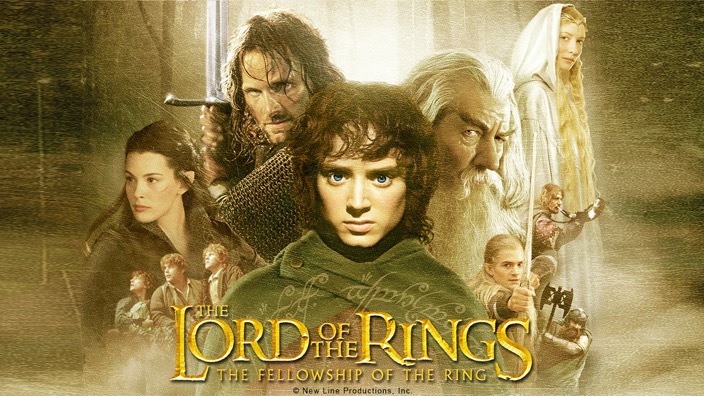 Mortensen was a last-minute replacement for Stuart Townsend, who left the production just before filming began. Peter Jackson felt that Townsend might look too youthful for the role. On his end, Mortensen took on the role due to his son's enthusiasm for the J.R.R. Tolkien's novels. As Aragorn, he is easily one of the most popular characters in the trilogy. He received critical acclaim for Aragorn, and established his leading man status. The role also opened the door to more opportunities for Mortensen.
Venturing Beyond The Lord of the Rings
Post The Lord of the Rings, Mortensen manages to escape being pigeonholed into Aragorn-type roles. In 20014, he starred in Hidalgo as Frank Hopkins, an ex-army courier who travels to Arabia to compete with his horse named Hidalgo in a dangerous desert race. Then in 2005, Mortensen appeared in David Cronenberg's A History of Violence, as a family man with an unsavoury history, a far cry from Aragorn. For his chilling portrayal, he was nominated for a Satellite Award for Outstanding Actor in a Motion Picture.
2006 saw him as Captain Diego Alatriste in the Spanish film Alatriste, based on The Adventures of Captain Alatriste series of novels.
Critical Acclaim
In 2007, Mortensen upped his game with Eastern Promises, directed by Cronenberg. His portrayal of a rising Russian gangster in London was praised by critics. In fact, famed film critic Roger Ebert lauded his nude fight scene, making the comment "Years from now, it will be referred to as a benchmark." Mortensen won Best Performance by an Actor from the British Independent Film Awards and was also nominated for an Academy for Best Actor, losing to Daniel Day-Lewis for There Will be Blood.
Slow and Steady
Mortensen followed his stellar performance through the 2010s with diverse roles in multiple movies, such as Sigmund Freud, the Austrian neurologist and the founder of psychoanalysis, in A Dangerous Method (2011), Beat Generation writer William S Burroughs in On The Road (2012), and more. Then in 2016, he starred in Captain Fantastic, which centres on a family living in isolation for a decade but forced to reintegrate into society. Mortensen's earnest and subtle performance as a dad torn between what's best for his family and what he wants once again wins him critics' approval and earned him his second Academy Award and BAFTA nominations.
A Bouncer Like No Other
In his latest movie, Green Book, which is already racking up nominations and awards at the Awards Circuit, including 5 Oscar nods, Mortensen plays Tony Vallelonga, a Bronx bouncer who is hired to drive Dr. Don Shirley (played by Academy Award-winning Mahershala Ali), a world-class Black pianist on his concert tour from Manhattan to the Deep South. The movie is based on a real story and co-written by Nick Vallelonga, Tony's son. Green Book, named after The Negro Motorist Green Book, a mid-20th-century guidebook for African-American travelers, documents the pair's journey during Shirley's tour. They encountered racism, dangers and stories of humanity and humour to survive the trip and each other.
The movie was a big winner at the 2019 Golden Globe Awards, winning Best Motion Picture – Musical or Comedy, Best Screenplay and Best Supporting Actor. Mortensen was nominated for Best Actor but lost to Christian Bale, who won for portraying Dick Cheney in Vice. Mortensen was also nominated for Best Actor (for a third time) at the Academy Awards.
From an Amish Farmer, a Middle Earth Warrior, a pop-culture icon to an Italian-American bouncer from the Bronx, Mortensen has proven to be a multidimensional performer with a wide repertoire under his belt. Our question is… who will Viggo Mortensen play next?