11 movies in, Michael Myers still proves to be a force to be reckoned with. Set four decades after the original film, Halloween sees Jamie Lee Curtis reprise her role as Laura Strodes and facing off with her attacker in the first Halloween back in 1978.
Getting Lee Curtis back is clearly a good move, as the movie made a killing at the box office, earning its best results for the 40-year old slasher series. It scored a USD77.5 million opening weekend in North America, which is rare for October, the time that isn't typically kind to movies at the box office. This just shows the power of the horror genre, which sees fans growing over the years.
And no one does horror movies better than Blumhouse Productions, which has been churning horror hits such as the Paranormal Activity series, Get Out, The Purge, Split, Truth or Dare and more.
Extended Reading: 5 Blumhouse Horror Movies You Have to Watch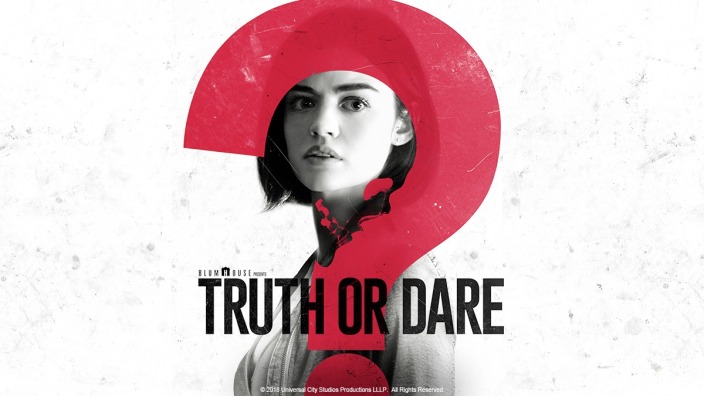 Next year, Blumhouse Productions will push out four movies, and here's a look at them.
Glass
This is the highly anticipated sequel to 2000's Unbreakable and Split in 2016, Glass, directed by M. Night Shyamalan (who also directed the first two movies), sees the main characters of the two movies coming together in some sort of mental institution.
In Unbreakable, Bruce Willis plays David Dunn, a security guard who survives a horrific train crash. With the help of a disabled comic art gallery owner named Elijah Price (Samuel L. Jackson ), he regains his life and discovers that he possesses superhuman powers. While he explores his powers, he is constantly under the watchful eyes of benefactor Price. Meanwhile, in Split, James McAvoy plays a character with 24 personalities, with the latest personality, called the beast, seemingly given him super strong powers, such as the ability to climb on walls and run on all fours at great speed.
With all three "stuck" together in the same place, it'll be interesting to see how their dynamics play off each other. With the addition of Sarah Paulson, Glass is going to be one heck of a ride.
Happy Death Day 2U
2017's Happy Death Day is a slasher film which sees a college student who finds herself stuck in a Groundhog Day situation where she keeps reliving the day she died. The movie, combining sci-fi, dark humour and horror, is the perfect concoction, especially for the youth today. In the sequel, the filmmakers are attempting a Back to the Future type story, continuing directly from where the first movie left off, diving into the real reason why Tree, the character in the first movie, gets herself caught in a time loop.
Us
In 2016, Jordan Peele gave us Get Out, a horror movie like no other, bringing us on a journey into the unknown and making us guess and wonder most of the time. At the same time, he explores social issues faced in our society today. The upcoming Us boasts a huge cast, including Lupita Nyong'o, Winston Duke and Elizabeth Moss. The movie is mostly shrouded in secrecy, the only thing we know is that it centres around two couple, one white and the other, black.


Based on this, it's not hard to guess there will be some social issues that Peele will explore in this movie. In fact, he once said, "To come up with the perfect monster for a horror movie we really need to look no further than the monster that is all of us. Not so much an individual psycho killer, but the humanity that gets lost between us."
The Hunt
Not many details have been released about the movie, except that it'll be a political action thriller Written by Damon Lindelof and collaborator Nick Cuse. Lindelof is, of course, known for his works on Brad Pitt's World War Z and Prometheus. I guess we'll have to hang on to our horses for a while before we get more updates on the movie.