There are actors who'd go under the knife extensively in attempts to retain their youthful good looks, but then there are others who's found the secret of Dorian Gray, the older they get, the better they look. Here're 7 actors who have definitely found that fountain of youth.
Jared Leto (47)
He may be 46, but he still looks as good as when he was as Jordan Catalano, the object of Claire Danes' character's affection in the TV series My So-Called Life when he was just 22. Since that role that got him noticed, Leto has grown from a teen heartthrob to an Academy award-winning actor, with a sideline as a successful musician with his band, Thirty Seconds to Mars. He is fiercely dedicated to his craft, gaining 30 kg for his role in Chapter 27, and lost 13 kg for his Oscar-winning turn as Rayon in Dallas Buyers Club.
At 46, he still has that piercing look in his eyes that's undimmed by age. And he's in high demand too. Upcoming projects for Leto include Morbius, where he plays the title character Biochemist Michael Morbius, who turns into a vampire and Joker and Harley Quinn projects. He's also signed up for Suicide Squad 2.
Did you know: after packing on 30 kg for Chapter 27, Leto lost the excess baggage by going on an all-liquid diet that consists of lemon juice, maple syrup, cayenne pepper and water. As a result, he lost 9 kg in just 10 days but developed Gout.
Keanu Reeves (54)
Since his Bill & Ted's Excellent Adventure (1989) days, Reeves has racked up an impressive resume, starring in movies that would withstand the test of time. As the rookie cop Johnny Utah in Point Break (1991) who bonds with the perpetrators he's supposed to apprehend, Reeves shed the goofy image in Bill and Ted and emerge as leading man material. He sealed his action star status with Speed (1994), as the hotshot cop who must prevent a bus from blowing up. His character, Jack Traven, sends females' hearts fluttering. But the role of his life is as Neo in The Matrix series, which started in 1999. At this point, Reeves is 34 but still looks as youthful as he was in his 20s. Reeves' age has no bearing on any of his characters. By the time he played Constantine (2005), he's already 41, but you can't tell. In fact, during an interview on the Graham Norton show promoting John Wick: Chapter 2, Whoopi Goldberg, who's also a guest on the show, said she thought Reeves was only 30-ish, when he revealed he's already 52. Now, at 54, he's not slowing down, playing the romantic interest in Destination Wedding opposite Winona Ryder (Read about how these two make the perfect couple), and he's already signed up for the third John Wick movie.
Did you know: Reeves had faced with some tragedy in his life. He was expecting a baby girl with his then-girlfriend Jennifer Syme in 1999, but the baby was stillborn just a few weeks before delivery. Two years later, Syme was killed in a car accident.
Paul Rudd (49)
We first remember him as Josh in Clueless (1995), opposite Alicia Silverstone's fashionista Cher. Now, as Ant-man, Rudd still maintains that youthfulness about him, despite almost pushing 50. Perhaps one of the reasons why Rudd stays youthful all these years is his choice of movie roles, appearing in movies like Anchorman: The Legend of Ron Burgundy (2004), Knocked Up (2007), I Love You, Man (2009) and more.
In fact, Rudd plays Lang with a tinge of cheekiness, showing a hint of himself in the reluctant super-hero. And you probably can't guess he's almost 50.
Did you know: Before he became famous, Rudd was a disc jockey at Bar Mitzvahs to pay the bills.
Marisa Tomei (54)
After a few parts in small movies, Tomei hurtled to stardom as Mona Lisa Vito in a comedic performance in My Cousin Vinny (1992), which earned her a Best Supporting Actress Oscar. Since her win, Tomei starred in an endless string of movies in the 90s, mostly romantic comedies that alas, didn't manage to showcase her sharp, comedic talent.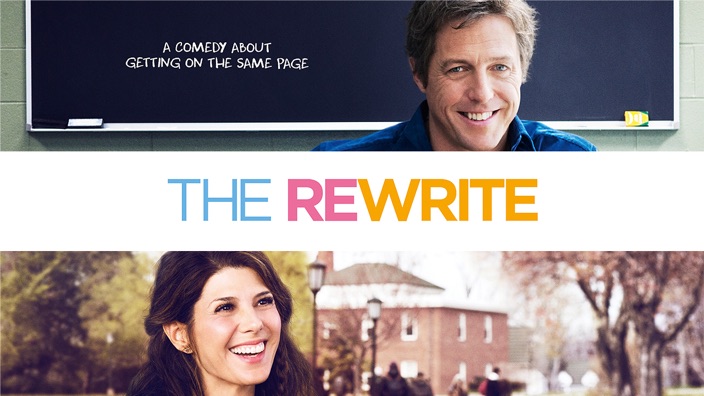 Fast forward to 2016, where Tomei, 24 years after My Cousin Vinny, made heads turn as a youthful-looking and extremely hot Aunt May to Spiderman in Captain America: Civil War. Already at 52, Tomei looked nothing like her age but everything like a hot mama.
Did you know: Tomei's Oscar win was, considered by many, a mistake, as the young starlet was relatively new to the industry and she was up against heavyweights such as Miranda Richardson, Joan Plowright, Vanessa Redgrave and Judy Davis .
Jennifer Lopez (49)
From a dancer on the TV series In Living Color (1990) to a multi-hyphenated entertainer, Jenny from the Block has come a long way. As Selena in the biopic about the late Queen of Tejano music, Selena Quintanilla-Pérez in 1997, Lopez received a Golden Globe nomination and became the first Latin actress to earn over US$1 million for a film. She then entered the music industry, releasing the album, On the 6 in 1999. There's no stopping her since. It's been 28 years since she first appeared as a Fly Girl on In Living Color, but the years did little to age Lopez. Week after week, as she appeared as a judge on American Idol, Lopez manages to look more and more youthful. If there's anyone who could turn back time, it's Jennifer Lopez.
Did you know: Lopez is the first actress to have a movie (The Wedding Planner in 2001) and a music album hit number one in the same week.
Halle Berry (52)
If there's an official list of actors who look younger than their age, Berry would easily top that list. Not only does her face betray nothing of her 51 years, but her body also doesn't either. Berry proudly flaunts her well-toned body in a bikini at aged 50, where some people half her age don't even have her enviable body. Berry was a pageant Queen before she went into acting. After a few bit parts in TV series, she moved to films where she received critical success as a street-smart young woman who takes up with a struggling politician in Warren Beatty's Bulworth (1998). Berry became the first African-American to win Best Actress at the Academy Awards, for her role as a grieving mother in the drama Monster's Ball (2001).
Did you know: Berry isn't just pretty face. She was an honour society member, editor of her school paper, and class president of her high school. Oh, and she was also crowned prom queen.
Kate Beckinsale (45)
Beckinsale seems to be stuck in time, like vampires on the day they turned. Since the Briton broke into America in her role Pearl Habor, and later as Selene in the Underworld movies, she's maintained that tight, lean, youthful look, even though the first Underworld was back in 2003. When Beckinsale first started out, she was a pale-skinned, buck-tooth teenager, a far cry from the well-groomed, sun-kissed beauty that she is today. At 45, she's still in high demand, and it's easy to understand why. Looking as flawless as a Barbie doll, Beckinsale is an English Rose everyone wants to see more of.
Did you know: Beckinsale is a genius. At six, a school report found she had the reading age of an eleven-year-old and an IQ of 152.