It's easy to remember your favourite actor or actress in the career-defining role that transforms them from actor to star. But what about their very first acting role? After all, they all have to start somewhere. Here's a look at five actors in the roles that kick-start their journey in Hollywood.
Mia Wasikowska
She may not be at the top of the popular charts, but Mia Wasikowska has been steadily building up an impressive body of work. Her most notable role has been playing Alice in Tim Burton's Alice in Wonderland and Alice through the Looking Glass. After a lengthy search, Burton picked Wasikowska, sharing, "Because you're witnessing this whole thing through her eyes, it needed somebody who can subtly portray that." She did the role justice, injecting just the right balance of youthful naiveté and an old soul quality. Since her role as Alice, she's moved on to bigger roles, like the title characters in Jane Eyre and Madame Bovary. But little is known about her beginning in Hollywood.
Wasikowska hails from Australia and got her start in acting the usual route as most of her fellow Aussie counterparts- in a TV series (All Saints). She made her Stateside debut in the movie Defiance, as the young wife of Jamie Bell's character. The movie is set during the turbulent times of Nazi-occupied Eastern Europe and stars Daniel Craig. Here's a glimpse of Wasikowska in the movie:

Steve Carell
Before becoming the voice of the failed villain Gru we've grown to love in Despicable Me, we all refer to Steve Carell as that guy from The 40 Year Old Virgin. Then he charmed us all in Crazy, Stupid, Love. as a middle-aged father of two going through a mid-life crisis. His latest hit was reprising his role as Gru in Despicable Me 3.
In his mid-50s now, Carell shows no signs of slowing down and his star continues to shine. Way before he earned the recent title of "silverfox", Carell honed his craft in comedy in Saturday Night Live before hitting it big with the TV series The Office. And even before that, Carell made his movie debut as Evan Baxter in the Jim Carrey comedy vehicle Bruce Almighty (2003), which led him to headline his own movie, The 40 Year Old Virgin. Who's to know that Carell's popularity soared to such heights that just four years later, he was offered the leading role in its sequel, Evan Almighty? Here's Carell in his first real proper movie role:

Rooney Mara
Rooney Mara made her name when she won the coveted role of Lisbeth Salander, the punk, Goth hacker sent on a mission to unearth the mystery behind a missing girl from a prominent family in The Girl with the Dragon Tattoo. She was nominated for an Academy Award for her gripping performance. Since then, she's gone on to star in some high profile movies, and earned another Oscar nod for her role as an aspiring female photographer in the 50s, who developed feelings for an older woman (Cate Blanchett ) in Carol.
All these at the "ripe old age" of 30. We heard the story of how director David Fincher was impressed with her performance in The Social Network and cast her in her breakthrough role in The Girl with the Dragon Tattoo. But The Social Network was not her first movie. Mara's big screen debut was in Dream Boy (2008), a coming of age tale about two teenage boys finding love with each other. Here's a look at Mara in Dream Boy:
Russell Crowe
It's hard-pressed to find someone, who upon mentioning Russell Crowe's name, to not associate him with the role that vaulted him into superstardom- Gladiator. Crowe had been steadily climbing the Hollywood ladder throughout the 90s, but it was in 2000 that he reached the top rung as the poor suffering Maximus, a Roman General betrayed and out to seek revenge. He won an Academy Award for Best Actor for Gladiator and earned two more Best Actor Oscar nominations for A Beautiful Mind and Insider. Apart from acting, Crowe has also ventured into directing and his latest directorial effort was The Water Diviner, which he also stars in.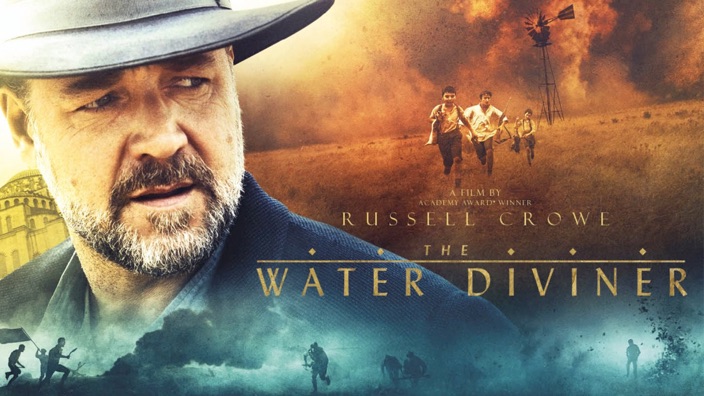 The New Zealander (although he spent most his life in Australia) began his acting career in Australia, and made his first movie in 1990, in an Australian film called The Crossing, about a small-town love triangle. Here's a look at Crowe in the movie's trailer:

Mark Wahlberg
For the younger crowd, Mark Wahlberg is best known as Ted's thunder buddy, but for the slightly more mature ones, Wahlberg was once known as Marky Mark, the lead singer for his group, Marky Mark and the Funky Bunch, and as a Calvin Klein underwear model. Since the late 90s, Wahlberg has transited from a rapper/ musician into a bona fide actor, appearing in almost 50 movies. Most of the films he's in tend to show off his physique (Pain & Gain, The Transformers movies etc), but there are also a few that show off what a great actor he really is (The Lovely Bones, The Departed).
Wahlberg made his big screen debut in Renaissance Man (1994), as Pvt. Tommy Lee Haywood, a bit part that sparked his acting bug. Take a look at Wahlberg's acting debut here: