"You had me at Hello", says a tearful Renée Zellweger in Jerry Maguire. Millions of women would agree. He had us at "hello" 21 years ago and he still captivates us now. From his megawatt smile, intense gaze and an enigmatic presence, Tom Cruise is the embodiment of a bona fide movie star. Turning 55 doesn't seem to stop this ageless star from capturing the hearts and minds of fans worldwide, but did you know that once, Cruise was so conscious of his teeth that he refused to have his picture taken? To celebrate Cruise turning 55, we look at five little known Tom Cruise facts and walk down memory lane with five of his movies.
Those Pearly Whites
We know Tom Cruise, born Thomas Cruise Mapother IV, has a million-dollar smile, with perfectly aligned teeth crucial for any Hollywood movie star. In the early days, Cruise had not so pearly whites that are crooked. He played hockey in school when he was a kid and damaged his two front teeth during play.
One of his first movies in Hollywood was Outsiders, and he was so bothered by his crooked teeth that he didn't want any of his pictures taken.
A Career as a Priest?
Tom Cruise is almost synonymous with Scientology that it's easy to forget he wasn't always a Scientologist. Cruise grew up in a staunch Catholic family, and had actually wanted to be a priest. He even attended a Franciscan seminary in Cincinnati on a scholarship, at age 14. Cruise was reportedly kicked out for stealing liquor from the priests.
Tom Cruise has his Own Day in Japan
When you are a huge name like Tom Cruise, even people from a continent away celebrate you. Since 2006, October 10 has been declared Tom Cruise Day in Japan, to honour the actor for visiting the country more times than any other Western actor.
Even Disney is a Fan
When Disney released the animated movie Aladdin in 1992, the original likeness of Aladdin was modelled after Michael J. Fox, who was pretty popular then with his Back to the Future series. With Tom Cruise at the top of his game, fresh off movie successes with Top Gun, Cocktail, and Born on the Fourth of July, Disney made a switch to illustrate Aladdin after Cruise's likeness instead.
Short in Real Life, Tall in Reel Life
At 1.7m, Cruise is a little on the short side for many of his leading ladies, and he is pretty conscious about it. Ex-wife Nicole Kidman, standing at a statuesque 1.80 tall was known to wear flats to avoid towering over him. In fact, he is so mindful of his height that it even translates to his movies. In Knight and Day with Cameron Diaz, she is seen to be shorter in scenes with them standing side by side, even though Diaz is a good 5cm taller than him.
Now that we've taken a glimpse into Tom Cruise's life, here's a look at five movies that helped catapult him into super-stardom.
Risky Business made the world take notice of Tom Cruise, but it was Top Gun that made him a star. Cruise injected a perfect balance of boyish charm and wild streak as Maverick, the young hot-headed pilot who lost his best buddy in a flight accident. Cruise nearly didn't take up the role, but changed his mind after a test flight with the Blue Angels, the United States Navy's flight demonstration squadron. He was initially hesitant about headlining such a big production, having only been in the leading role once before Top Gun (in 1985's Legend). Director Tony Scott recalled, "He was as out of his depth as I was." Cruise's worry was unfounded. Top Gun enjoyed tremendous success and most importantly, it vaulted him to International stardom. Cruise has just released news of a Top Gun sequel to be released in 2019. We can't wait.
Cruise is probably best known for his role as Ethan Hunt in the Mission: Impossible franchise. Slipping into the super spy's shoes 21 years ago, Cruise managed to out-challenge himself with every new instalment of the series. From that iconic wire scene where he balances his whole body mere inches off the floor in the first Mission: Impossible, he has taken to more dangerous stunts. He climbed the treacherous cliffs in Moab without ground protection, jumping 15 feet at one point in the opening scene of Mission: Impossible II. Then he leapt out of the side of the Burj Khalifa skyscraper in Dubai, the world's tallest building in Mission: Impossible - Ghost Protocol. In the latest Mission: Impossible movie, Rogue Nation, Cruise clung onto the side of a moving plane, face rippling and veins popping from the speed of the moving plane. There's just no stopping him.
After a string of action-packed movies, Vanilla Sky showed a different side of Cruise. He's no longer the suave, heroic figure that saves the day. Instead, he's David Aames, a womanising, self-indulgent publishing magnate who spiralled into depression after a disfiguring accident. In an unprecedented move, director Cameron Crowe shut down Times Square in New York for 2.5 hours (from 6am to 8.30am) on a Sunday morning to film Cruise running through the deserted city. The end result is a haunting scene that creates a cloud of helplessness and isolation, perfectly capturing the essence of the movie.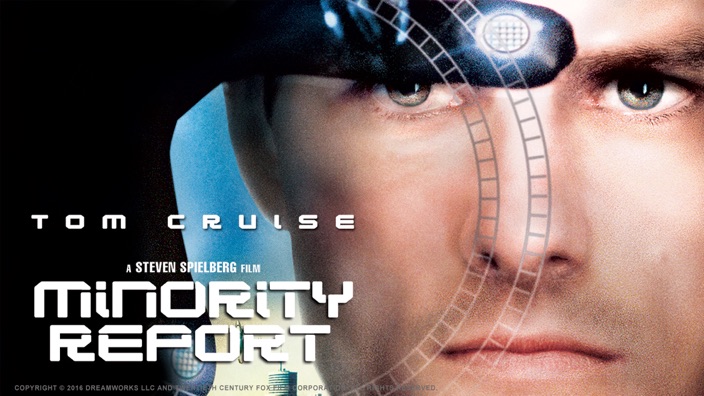 A movie ahead of its time, Minority Report was a passion project for both Tom Cruise and director Steven Spielberg. He started work on the movie mere days after wrapping Vanilla Sky. Cruise plays Police Chief John Anderson, who's accused of a murder he is yet to commit. The movie takes place in a future where murderers are arrested even before they commit a crime, thanks to a special group of pre-cognitive people who can see the future. Cruise and Spielberg reportedly waived their usual high fees to keep the film's budget under $100 million, and opted instead to take 15% of the films takings instead.
The highlight of Tropic Thunder is not Robert Downey Jr. pretending to be Black, or Ben Stiller acting as a mentally challenged kid, but Tom Cruise as Les Grossman, a foul-mouthed, Diet Coke-drinking and partially bald portly middle-aged studio head. Grossman's infamous dance moves in his office is still a hoot nine years on.
The character received much input from Cruise himself, from being overweight to partially bald, and having big chubby fingers. The move to create Grossman was spurred by disappointing box office results of Mission: Impossible III and his overly vocal opinions of Scientology that didn't sit well with both audience and industry bigwigs. He needed to create a character that endears to the audience. And he succeeded. After Tropic Thunder came out, fans were even asking for a Les Grossman spinoff.