Blood, as the saying goes, flows thicker than water. Even in the world of celebrities. From the Baldwin brothers to the Arquette siblings to the Fonda family, Hollywood is full of connected people who put a new tribal meaning of kinship into Einstein's Theory Of Relatives, sorry, Relativity. As with the majority of unfamous mere mortals, most stars are happy to be related. More or less. Relatively speaking, of course. Here are six groups of stars who keep it all in the family.
Cousins: Tom Cruise and William Mapother
Tom Cruise 54, is:
One of the biggest stars in the world with mega hits from Top Gun (1986) to Jerry Maguire (1996) to the Mission: Impossible franchise to Edge of Tomorrow (2014).
William Mapother, 52, is:
Unlike his famous cuz, virtually unknown ..... except probably for an 11-episode appearance as the mysterious Dr Ethan Rom in the cult TV series, Lost.
Clan time:
Cruise's real name is Thomas Cruise Mapother IV. These first cousins apparently get along so well they have even appeared in movies together – Born on the Fourth of July (1989), Magnolia (1999), Mission: Impossible II (2000) and Minority Report (2002). All four flicks are well known Tom Cruise starrers. But Mapother is comfortable in his own skin as a character actor in indie films and TV shows, such as playing the baddie in 2001's Oscar-nominated family drama, In The Bedroom, and more recently, in TV's Supergirl. He's reportedly cool about being in the shadow of his famous cousin, saying: "I never really worried about it. As I've amassed a body of work, the questions about Tom have gone away. I figured that if I did good work, I'd be seen for what I am."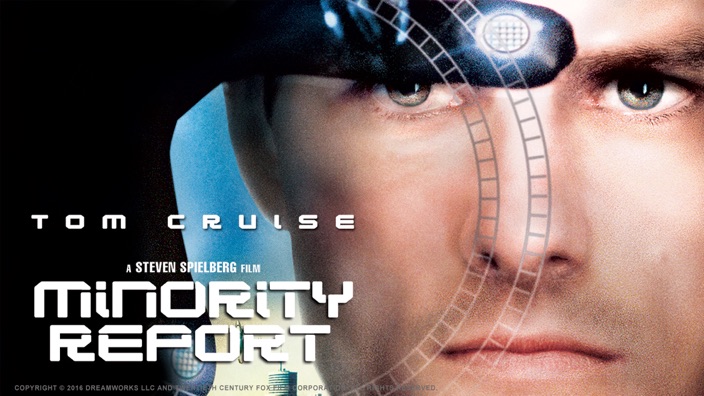 Father and Daughter: Ron Howard and Bryce Dallas Howard
Ron Howard, 63, is:
Loved as a child star on TV's The Andy Griffith Show (1960 – 1968) and Happy Days (1974 – 1984) before turning into a respected Oscar-winning director with A Beautiful Mind (2001), Apollo 13 (1995) and The Da Vinci Code (2006).
Bryce Dallas Howard, 36, is:
M. Night Shyamalan's muse on The Village (2004) and Lady in the Water (2006), and later starred in The Help (2011) and Jurassic World (2015) and occasionally gets mistaken for Jessica Chastain.
Clan time:
Only wholesomeness seems to ooze out of this sugary sweet papa-and-daughter combo. Hey, Daddy-O was cute little Opie on TV's The Andy Griffith Show and then became the popular high school kid, Richie Cunningham, on the universally loved Happy Days for seven years. Although Bryce Dallas has apparently set the record straight about her famous father – "My dad's more three-dimensional than Opie Taylor or Richie Cunningham. He even has a temper. He's a real person. But some people are disappointed by that." She added that she didn't even know her old man was a celebrity until she moved from sheltered Connecticut to glitzy Los Angeles. Of course, being the daughter of a big-time director does have its perks. Bryce Dallas started her acting career in uncredited bit parts in her dad's Parenthood (1989), Apollo 13 (1995) and A Beautiful Mind (2001).
Cousins: Melissa and Jenny McCarthy
Melissa McCarthy, 46, is:
Best known for TV sitcom Mike & Molly (2010 – 2016) and hilarious big-screen comedies – Bridesmaids (2011), The Heat (2013), Spy (2015) and Ghostbusters (2016).
Jenny McCarthy, 44, is:
Former Playboy playmate and co-host (2013 – 2014) on The View, a female TV talk show panel; her own short-lived TV sitcom called Jenny (1997 – 1998), and assorted pop-ins here and there in films (2003's Scary Movie 3) and TV shows (Two And A Half Men).
Clan time:
Do these cousins get along? Depending on which rumour you follow. One claimed that Jenny, who broke into showbiz first before Melissa, told her cuz to lose weight when Melissa worked as a production assistant on Jenny's eventually cancelled sitcom, Jenny. Jenny flatly denied this story. Another said that Jenny snubbed Melissa when she neglected to invite her now-more-famous cuz to her celeb wedding in 2014. Jenny said that it was a "very intimate ceremony that will involve a very small group of our closest friends and that's it—not a huge production with hundreds of friends and extended families." Anyway, she did tweet congrats to Melissa in 2011 when the latter won an Emmy for Mike & Molly. Oh, that celeb wedding which Melissa missed? Jenny is married to Donnie Wahlberg who comes from a large family himself with his brother, Mark Wahlberg of Transformers fame. Man, we totally demand front row seats for this extended family reunion.
Father and Daughter: Phil and Lily Collins
Phil Collins, 66, is:
Former lead singer and drummer of British rock band, Genesis, before going solo and becoming, singly and combined, the singer with the most US Top 40 singles in the 1980s with hits like In The Air Tonight, Another Day In Paradise and Against All Odds.
Lily Collins, 28, is:
Porcelain-perfect as the PYT (pretty young thing) in Mirror Mirror (2012); Love, Rosie (2014) and The Mortal Instruments: City Of Bones (2013).
Clan time:
By now, blossoming Lily has overtaken her pop in the acting sweepstakes since her dad basically appeared sporadically in films like Buster (1988), Hook (1991) and The Jungle Book 2 (2003). You know, what with him being busy recording hit after hit decades ago and all that. Now, you're probably wondering how a lumpy baldie like Collins ended up with such a beauty for a daughter? That's because Lily's mum is Collins' second wife, American actress Jill Tavelman, and after her parents' divorce, she moved with her mother to America at the age of seven. The relationship between dad and daughter was apparently pretty rough. But things reportedly improved earlier this year when Lily opened up publicly about her rock-star dad in her memoir, Unfiltered: No Shame, No Regrets, Just Me. She wrote: "Because my dad was often gone, I never wanted to do anything that would make him stay away even longer. I became extra careful about what I said and how I said it, afraid he'd think I was angry or didn't love him. And the truth is, I was angry. I missed him and wanted him there." They apparently reconciled after Lily added poignantly: "I forgive you for not always being there when I needed and for not being the dad I expected. I forgive the mistakes you made."
Cousins: Nicolas Cage, Sofia Coppola, Jason Schwartzman
Nicolas Cage, 53, is:
Best Actor Oscar winner for Leaving Las Vegas (1995) before becoming an action dude in The Rock, (1996), National Treasure (2004), The Sorcerer's Apprentice (2010), and turning eccentric and allegedly broke collecting from exotic mansions and even a dinosaur skull.
Sofia Coppola, 46, is:
Rare Oscar-nominated female director who helmed some truly fascinating films – The Virgin Suicides (1999), Lost In Translation (2003) and The Bling Ring (2013).
Jason Schwartzman, 36, is:
A regular in really quirky Wes Anderson comedies – Rushmore (1998), The Darjeeling Limited (2007), Moonrise Kingdom (2012) and The Grand Budapest Hotel (2014) – plus the TV series, Bored To Death.
Clan time:
This family tree is as thickly convoluted as a tropical jungle, so here's the simple genealogical explanation – all roots lead to The Godfather. Coppola is the daughter of the famed Godfather director, Francis Ford Coppola. Schwartzman is the son of the director's sister, Talia Shire, who also appeared in The Godfather. Cage, meanwhile, is the nephew of Francis Ford Coppola and his real name is actually Nicolas Kim Coppola. Maybe he changed his surname to "Cage" just to un-cage himself from the extended Coppola family of actors, directors, producers, composers, and so far, no actual Italian gangsters. Surprisingly, in this tangled family web, Sofia Coppola has directed Schwartzman just once in Marie Antoinette (2006) and has never directed her other famous cuz. Which is amazing considering that the insanely prolific Cage has made possibly about 500 movies with another 1,000 on the way.
Mother and Daughter: Melanie Griffith and Dakota Johnson
Melanie Griffith, 59, is:
Best known previously for three eye-catching comedy-dramas of the late 1980s – Something Wild (1986), Working Girl (1988), The Bonfire Of The Vanities (1990).
Dakota Johnson, 27, is:
Even better known currently for those two mouth-wateringly kinky erotic stimulants called Fifty Shades of Grey (2015) and Fifty Shades Darker (2017).
Clan time:
Actually, there are more stars intertwined in this brood here than at a horoscope convention. Johnson's grandma – Griffith's mum, that is – is Tippi Hedren, the hot blonde terrorised by birds in Alfred Hitchcock's 1963 avian thriller, The Birds. Her dad is Don Johnson, known for going sockless and collarless in the 1980s undercover-cop TV series, Miami Vice. Her stepdad is Antonio Banderas, to whom her mum was once married. And amazingly, Nicolas Cage is still not related to this tribe, but, hey, hope springs eternal, right? Anyway, although mum Melanie wasn't an angel in her film roles back in the old days, she definitely didn't do with whips, handcuffs and little metal balls what daughter Dakota did as Anastasia Steele in Fifty Shades of Grey. At the red carpet for the Oscars in 2015, Griffith said that she didn't need to see the raunchy sex-themed flick to know what a good actress her daughter was. To whom, a visibly annoyed Johnson snapped: "Alright, you don't have to see it." Ouch.