The Hangover Trilogy is a series of comedy films depicting the crazy adventures of a group of friends who get drunk before one of the guys gets married. When they wake up with a serious hangover on the day of the wedding, they scramble to solve the problems that have arisen from the wild night before, such as marrying a random girl in Vegas, and at the same time try to make it to the wedding on time as if nothing has happened. All three instalments are directed by Todd Phillips (Road Trip and Old School). Each movie involves the same group of friends, so it is recommended that you watch The Hangover Trilogy altogether for a better understanding.

The Hangover
The Hangover hit theatres in 2009 and was well received. It had a budget of $35 million and brought in $44,979,319 during its opening weekend. The Hangover is about four friends who head to Las Vegas for the bachelor party of one of the men, Doug. The three friends wake up and find Doug has disappeared. In total panic, they try to retrace their steps by using clues found in their room from the previous night.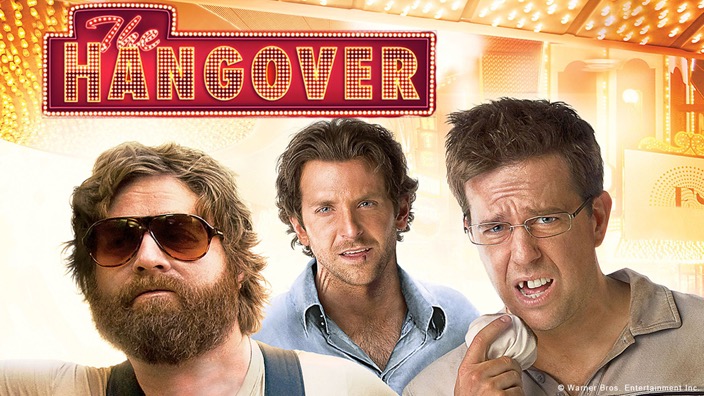 The Hangover Part II
Two months after The Hangover's trailer was released, Warner Bros. started planning a sequel. They hired Todd Phillips and Scot Armstrong to write The Hangover Part II. The second instalment centres on Phil's wedding. He is set to get married in Bangkok, Thailand, and plans a mellow bachelor party in which getting wasted is not allowed. Phil doesn't want what happened to Doug to happen to him. However, things somehow still take a turn for the worse when the group of friends wake up to see Phil's future brother-in-law missing. It is evident they got wasted again, but they have no recollection of what happened.


The Hangover Part 3
The Hangover Part 3 takes place two years after the second film. Phil, Stu, and Doug are content with living stable, mature lives. Alan, however, is still stuck in his party phase and isn't happy that his friends are happy in uneventful lives. He quits his medication and gives in to his impulses. When his father suddenly dies, Alan begins to re-evaluate his life with the help of his friends. Crazy events manage to occur yet again when they hit the road to help Alan get through his period of grief.

The Hangover Trilogy is one of the best comedy trilogies ever and will have you laughing throughout the films, even if you're not a drinker. They are three great movies to watch with your friends over the weekend.