In Us, Lupita Nyong'o gave us two terrific performances, as Adelaide Thomas, a traumatised mother who's determined to protect her family from a family of deadly doppelgangers and Red, her menacing doppelganger with a funny speech and creepy voice. Her dual role is starkly different and makes us remember why she won an Academy Award for her debut role in 12 Years A Slave.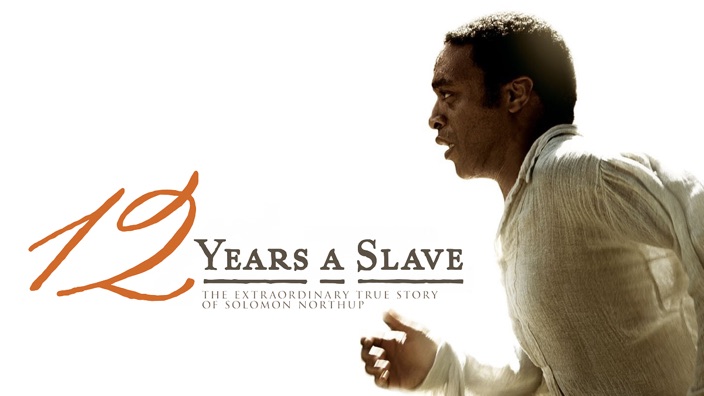 Nyongo rose to stardom pretty quickly, and here's what to know about the Kenyan-Mexican actress.
Modest Beginnings
The daughter of a college professor and Kenyan politician, Nyong'o was born in Mexico City but was raised in Kenya, she then attended college in the United States and earned a bachelor's degree in theatre studies. Her start in Hollywood wasn't in acting but as a production assistant- she worked on the movie The Constant Gardener (2005). According to Nyong'o, it was Ralph Fiennes' performance in the movie that inspired her to pursue acting.
Return to her Roots
She made her acting debut in 2008 in a short film called East River, but decided to return to Kenya to act instead. While back in Kenya, she wrote, directed and produced In My Genes, a documentary on the treatment of Kenya's albino population. It was played at several film festivals and won top honours at the 2008 Five College Film Festival.
Back to School
Nyong'o then made the decision to further study acting, enrolling in Yale School of Drama's master's degree programme in acting. During this period, she appeared in numerous stage productions, including William Shakespeare's The Taming of the Shrew and The Winter's Tale. She also won the Herschel Williams Prize in the 2011-12 academic year for "acting students with outstanding ability."
Lupita Nyong'o in The Winter's Tale
The Big Break
Fresh out of Yale, Nyong'o landed her breakthrough role in Steve McQueen's historical drama 12 Years A Slave (2013). Based on the life of Solomon Northup, a free-born African- American in New York kidnapped and sold into slavery in Washington, DC in 1841. Nyong'o plays Patsey, a slave who works alongside Northup at a Louisiana cotton plantation. The film was met with critical acclaim, as was Nyong'o's performance. Empire magazine wrote that she "gives one of the most committed big-screen debuts imaginable".
To prepare for the role, Nyong'o fervently studied the history during that period, read up on slavery accounts from the female perspective and devoured Northup's autobiography. To physically ready herself for being "abused", which was what her character had to endure, Nyong'o had a ritual. She and Michael Fassbender, who plays her owner and tormenter, would "make nice before and after the scenes. We'd have a moment ... a loving moment. Like before the rape scene, we got on set and he was doing his thing and I was doing my thing."
For her stunning debut, Nyong'o collected a list of accolades, including Best Supporting Actress at the Golden Globes, BAFTA, Screen Actors Guild Awards and the most coveted of them all- an Oscar. Interestingly, her win makes her the first Kenyan, Mexican and African actress to win the award. She is also the 15th actress to win an Oscar for her debut film performance.
After-Oscar Works
Post Oscars, Nyong'o took on a bunch of supporting roles that did not measure up to her Oscar win, such as a flight attendant in Non-Stop (2014) starring Liam Neeson and space pirate Maz Kanata in Star Wars: The Force Awakens (2015), among others. She returned to the stage to star in a play called Eclipsed, written by her future Black Panther co-star- Danai Gurira. In 2016, Nyong'o voice-acted in Jon Favreau's live-action/CGI adaptation of the 1967 The Jungle Book, as a mother wolf who adopts Mowgli.
Rise of the Black Panther
Since her meteoric rise in 12 Years A Slave, Nyong'o all but faded in the woodwork, until 2018's Black Panther put her back on the radar. Admittedly, her role of Dora Milaje is hardly Oscar winning material, but the movie's success and its underlying cultural theme made us notice her again. Despite the supporting role, Nyong'o prepped for it quite a bit. She took lessons to speak Xhosa, an African language with click consonants, learned jujitsu, silat and Filipino martial arts training. The results showed, as Black Panther not only won the hearts of fans, but also critics, being nominated for Best Picture at the Oscars- the first for a superhero movie.
Her Fashion Sense
If there's anything to note about Nyong'o, it's her incredible fashion sense. Thrown into the awards circuit after her film debut, Nyong'o dressed impeccably at every award, making her a red carpet standout. She doesn't shy from bold colours and chooses styles that suit her, forsaking what was trendy at the moment. From sweeping Oscar de la Renta gowns to Valentino min dress, she owns the red carpet everywhere she goes.
2020 Oscar Buzz?
With this year's Us, Nyong'o proves that her win for 12 Years A Slave was no fluke, and she worked hard for it. For her creepy voice for Red, who has a deep, raspy voice that starts and stops, Nyong'o studied real-life speech conditions and developed the voice herself. She said, "The voice for Red was inspired by a condition known as spasmodic dysphonia, and it's a condition that comes about from trauma, it's sometimes emotional, sometimes physical, sometimes inexplicable, where your vocal chords involuntarily spasm and create this irregular flow of air. I built off of that and experienced someone with the condition, and I did more research and met up with people with the condition to talk about their personal experiences with it."
If that's not committed to her craft, we don't know what is. What we do know is, Lupita Nyong'o had better be nominated for an Oscar in 2020, don't you think?