She was once a small town farm girl in Queensland, Australia. Now, she's been named by Time Magazine as one of 100 most influential people in the world (2017). The rise of Margot Robbie is a short but impressive one. She started her acting route like most of her fellow Australian peers took, starring in a popular soap opera series- Neighbours. She then had her sights set higher and packed her bags for Hollywood.
She made a name for herself fairly quickly, thanks to her breakthrough role as Naomi Lapaglia in The Wolf of Wall Street. Like a chameleon adapting to its surroundings, every role that Robbie plays she becomes that character, not just physically, but also in her convincing accents. Here's a look at the different transformations of Margot Robbie.
Extended Reading: All Hail the Queen: Margot Robbie is Queen Elizabeth in Mary Queen of Scots
Naomi Lapaglia in the Wolf of Wall Street
The Wolf of Wall Street was Robbie's first major movie role in Hollywood. She had previously had a bit part in the time-travelling romance flick About Time (Rachel McAdams). Playing a real-life character was a walk in the park for Robbie. She nailed Lapaglia's Brooklyn accent to a T, impressing critics, especially when she isn't even American. Her comedic timing as the blonde temptress and chemistry with co-star Leonardo DiCaprio received much critical praise. Critic Sasha Stone said, "Robbie is funny, hard and kills every scene she's in."
Did You Know? During her audition, Robbie slapped Leonardo DiCaprio for authenticity while acting out a scene, even though it wasn't in the script. It stunned both DiCaprio and director Martin Scorsese, but salon impressed them. She was offered the part after that one audition.
Ann Burden in Z for Zachariah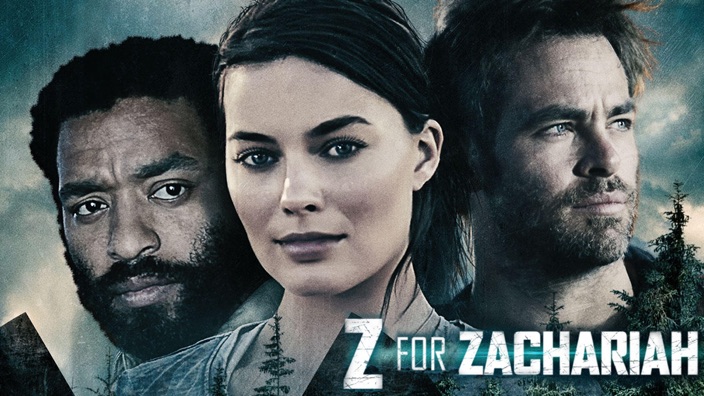 Robbie transitioned from vivacious bombshell to religious brunette Ann Burden in the end-of-world type science fiction drama, entangled in a love triangle (with Chiwetel Ejiofor and Chris Pine) after a nuclear apocalypse wiped out much of human existence. The role couldn't be a starker contrast than Lapaglia. Robbie, devoid of all the glitzy make-up and free from body-hugging dresses, is a simple farm girl, fending for herself when her family failed to return from a hunt for survivors. Unlike the confident and sultry character in Wolf of Wall Street, Ann is a sweet, down-to-earth girl and Robbie played her with much earnestness and just the right amount of bashfulness.
Did You Know? Robbie only got the part of Ann five days before the shoot begins, leaving her little time to perfect her Southern accent (Southwest Virginia, to be exact). With that short a time frame, she resorted to surfing Youtube and listening to a girl from Southwest Virginia all day to learn the accent.
Tanya Vanderpoel in Whiskey, Tango, Foxtrot
As British BBC News TV journalist Tanya Vanderpoel, Robbie goes back to blonde, and plays a tough reporter sent to the war front to cover the news. With an on-point British accent and a swagger of a seasoned reporter, Robbie slips into the role with much ease.
Did You Know? Robbie was intimidated about meeting Tina Fey before the shoot, as Fey had been a comedy queen and someone she looked up to.
Harley Quinn in Suicide Squad
While the movie received largely negative reviews, Robbie was praised for her portrayal of Harley Quinn. Robbie's Quinn makeover isn't just physical, she plays the character with a deranged look in her eye and an uninhibitedness that's oddly mesmerising. In fact, Robbie was so convincing in her role that there's a solo Harley Quinn movie in the works.
Did You Know: Robbie hated the Harley Quinn outfit she has to wear in the movie, sharing, "I'm eating burgers at lunchtime, and then you go do a scene where you're hosed down and soaking wet in a white T-shirt, it's so clingy and you're self-conscious about it."
Tonya Harding in I, Tonya
In her most ambitious role to date, Robbie takes on ex-US figure skating Olympian Tonya Harding in a movie that she co-produced. Stepping into Harding's ice skates seemed to be a breeze for Robbie, who's nominated for Best Actress in Motion Picture Comedy or Musical at the Golden Globes, a BAFTA and Academy Award nomination for Best Actress. She carries off a spot-on Tonya Harding's 80s bad perm and that thick gaudy makeup often seen in Harding's competitions.
Robbie also eases into the role of a figure skater convincingly. Her heavily made-up face emoting an array of expressions during each ice-skating performance makes her captivating to watch.
Thankfully, Robbie used to practise ice hockey, which helped in her transition to being a figure skater. Still, she had to work hard. Robbie spent five months to learn figure skating, and by the time filming started, she could perform quite a bit of her own skating. Watch out for the end sequence, where Robbie performed around 30 to 40 seconds of turns and spins herself.
Mixing Harding's tough personality with a tinge of comedy, Robbie actually makes Harding relatable and pulls in sympathy votes for the disgraced figure-skater. Will her second outing portraying a real person win her an Oscar?
Did You Know: To get the hair right, Robbie's hair was dyed with cheap hair dye, and the thick makeup used were bought from a strip mall. Robbie shared, "To me, the hair and the aesthetic, the way she put on makeup — it told the story beautifully, it was about embodying the life of someone who grew up the way she did."