In 2014, we saw Godzilla wreaking havoc in Hawaii, uprooting Las Vegas and devastating San Francisco. This year, Kong defends his Skull Island from a band of monsters who live beneath the island and a small team of human invaders in Kong: Skull Island. Kong performed to stellar-box office performance, with fans of big screen monster flicks eager for more. Thankfully, they don't have to wait that long. Godzilla: King of the Monsters is set to open in 2019, leading to an epic clash of Godzilla vs. Kong in 2020, with many other famous monstrosities well under way.
While the MonsterVerse has so far only promised to reboot the two most famous giant monsters in cinematic history, there are literally tons of other monsters that can play either starring or supporting roles in future films.
Godzilla 2: King of the Monsters will be in theatres on the 22nd of March 2019, marking five whole years since Gareth Edwards' Godzilla first grossed $529 million in theatres across the world. Since Edwards has been busy producing Rogue One: A Star Wars Story, released in 2016, development of the MonsterVerse franchise was put on hiatus. In January of 2017, Variety announced Michael Dougherty, the director of cult horror films Krampus and Trick 'r Treat, as the new director for King of the Monsters. Dougherty was one of the main writers who worked on the script for Krampus alongside Godzilla's Max Borenstein and Zach Shields.
The cast from the original 2014 movie will not be reprising their roles in the upcoming film. A whole new cast line up will include Millie Brown, star of Stranger Things, who nabbed the lead role, with Kyle Chandler and Vera Farmiga playing the parents of Brown's character. It is worth mentioning that this is the second time that Chandler will be acting in a King Kong movie. He had a role in Peter Jackson's 2005 King Kong, which won a number of Oscars.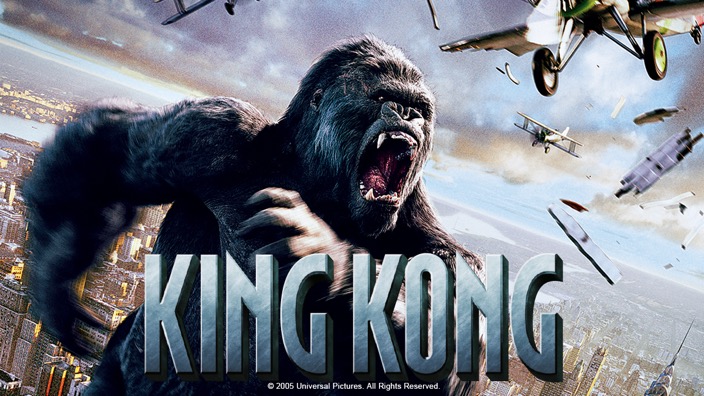 Legendary announced the 2020 date for Godzilla vs. Kong back in 2015. As the title suggests, MonsterVerse will showcase a cataclysmic showdown between Godzilla and Kong. This will be the first time that we get to see the two monsters duke it out on the big screen since the 1962 original King Kong vs. Godzilla.
While there are currently no definitive plans to go beyond these two movies, there is always the possibility that the MonsterVerse will continue to act as a backdrop for future films. There are a lot more monsters in the MonsterVerse who are expected to make an appearance in King of the Monsters, and any one of them could easily provide workable ideas for future films. The Godzilla franchise is currently the longest running franchise in the whole world, with 29 Japanese productions and two from Hollywood.
Here are a few of the more memorable MonsterVerse monsters that might either feature or headline a future project.
Mothra
The colossal psychic insect Mothra is a creature that has her own miniature translating priestesses. Mothra is widely considered to be among the most powerful of the beasts in the MonsterVerse.
King Ghidorah
King Ghidorah is the three-headed nemesis of both Mothra and Godzilla that debuted in 1964. If you are looking for the perfect bad guy for Godzilla 2, the malevolent King Ghidorah could easily be first pick.
Rodan
Faster than a jet and capable of producing destructive shock waves using his wings, Rodan will have the advantage of speed and flight in any upcoming MonsterVerse showdown.