We're only a few months away from the end of the year, and we have a pretty good idea who might be up for Academy Award nominations for the 92nd Oscars in 2020. Here's who we think might be up for an Oscar nod for lead acting.
There's no surprise here. Nyongo won an Oscar in her debut movie, 12 Years A Slave. After a few forgettable roles since then, she made an impression in Black Panther (2017) and returned with a vengeance in Us, taking on the dual-role of a seemingly normal woman and one who's been locked up in an underground environment for most of her life. While she delivers fear convincingly and effectively as a helpless woman trying to shield her family from being hunted by a doppelganger family, it's her character from being locked up for years underground that shines. Her peculiar behaviour, part menacing, part fascinating, and her odd way of speaking keep us on our seat the entire show.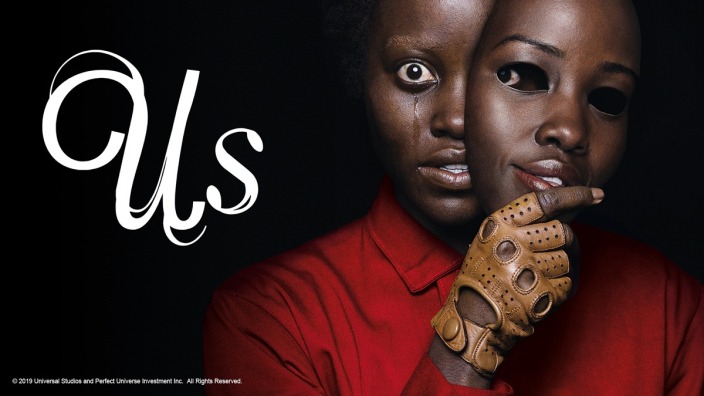 After her breakout performance in Ocean's 8, Awkwafina charms us in a scene-stealing role in Crazy Rich Asians, as the loud-mouth best friend with a good heart. But who knew the unapologetic rapper and comedian has a serious side too? Both poignant and funny, The Farewell, based on true events, tells the story about a family going to great lengths to refrain from telling their grandmother that she has cancer. Instead, they plan a huge family gathering in the form of a wedding. This reunites the family from all corners of the globe back to China. Awkwafina proves she can do comedy and sensitive, playing a granddaughter who's been brought up in New York, and whose western individualistic values clashes with the more traditional Eastern practice of collectivism. There's no smart-mouthing and no loud clothing here, just a raw Awkwafina giving a performance that may leave you in tears.
The actress, singer, dancer, fashion designer, producer and businesswoman may be about to add Oscar-nominated to her list. Since playing Tejano singer Selena back in 1997, Lopez has wowed us with her dazzling outfits, sleek dance moves, catchy dance hits and flawless looks on American Idol. And she also can act. In her latest movie- Hustlers, the multi-faceted performer is already generating Oscar buzz with her stirring performance as a stripper with a plan to make huge bucks. She is commanding, determined and clearly the one in charge. Having seen her here will make you forget about Gigli, and the string of forgettable movies she's been in the past decade.
It's safe to say Renee Zellweger doesn't really look like Judy Garland. But her performance of the legendary entertainer is more than convincing, so much so that she received a standing ovation at the Toronto Film Festival, where the biopic, Judy, was screened. Zellweger is no stranger to the Academy Awards. She owns a Best Supporting Actress Oscar for her performance in the 2004 Cold Mountain. She was also nominated for Chicago in 2003 and Bridget Jones' Diary in 2002. But perhaps next year, the Best Actress Award might be knocking on her door. Playing Judy Garland in the last fledging years of her life, Zellweger channels Garland's erratic behaviour and captures the pain of the tortured star brilliantly. And she sings too. While she definitely sounds different from Garland, director Rupert Goold wanted Zellweger to experience Garland's whole journey, because who is Judy Garland without the singing?
Brad Pitt means serious business in 2019. First, he appears in Once Upon A Time... In Hollywood, and followed by Ad Astra this year. Starring as stunt man Clive Booth who wants to find fame and success in Hollywood, Pitt shows that his few years away from being the leading man did nothing to dim his acting prowess. In fact, his performance in the movie is earnest, convincing and has won us all over.
For someone as talented as Joaquin Phoenix, it's a surprise that he's not won a golden statue yet. He gave us a convincing Johnny Cash in Walk the Line (2005) and made us feel for him in Her (2013). Now he's here to bring us to tears in Joker, as the titular villain who is forced to lose his morals by a vicious society who turned its back on him. Arthur Fleck is just a man who wanted to be included in society, but society's lack of empathy turns his already fragile mind into one of boiling rage. Phoenix's transformation from a meek and mentally ill man who walks with a hunch into a villain who swaggers and laughs maniacally is chilling yet oddly riveting. For this role, Phoenix lost 24 kgs and based his laugh from watching videos of people who suffer from pathological laughter. His twisted, tortured face when he tells the psychiatrist "all I have are negative thoughts" is enough to send you to tears.