The late 90s were filled with movies that provoked, entertained and shocked. You may remember iconic lines like "I see dead people", or "the first rule about Fight Club is: you do not talk about Fight Club". You may also view pies and empty plastic bags in a different light.
We are talking about movies of 1999 and how they turn two decades this year.
American Pie
This has nothing to do with the Don Mclean song but the iconic teen romcom that sparked three sequels. Teens from any generation would relate to the plights of four teenage boys on the cusp of adulthood but have yet to lose their innocence. They made a pact to lose their virginity on prom night, and their antics leading up to that big night set off laughs and gained audiences' sympathy at the same time. Who could blame Jason Biggs's Jim character, who really just want to practise his skills to make sure he doesn't disappoint the lucky lady on the night that they get together? Except that he picked a pie to practise on, and got caught by his father. And it was from this movie that the term MILF was popularised, used to describe Jennifer Coolidge's character Jeanine Stifler. MILF is still used greatly today, and so is that reference on Pie.
The Matrix
Would you take the blue pill or the red pill? That was the biggest question in The Matrix, which delivered a complex storyline and even more complex special effects. Neo and company take us on a wild and virtual ride into a dystopian future in which humanity, unbeknownst to them, is trapped inside a simulated reality called the Matrix. This "reality" was created by Artificial beings with supreme intelligence to control humans while making use of their bodies as an energy source.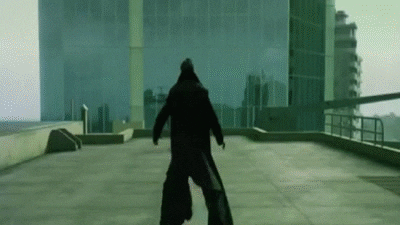 With The Matrix, the Wachowski siblings, co-directors of the movie, delivers a cyberpunk genre that fascinates. On top of a plot that speaks eerily of the future (if we are not careful), it also delivers a visual feast. It pioneered that was known as the "bullet time", a combination of shooting in normal speed and in slow-motion that had our jaws agape. If you watch the movie now, it would not look like it's two decades old. Will you go down the rabbit hole?
Fight Club
For those who had not read the book of the same name by Chuck Palahniuk, then the movie's ending must be such a surprise. It might even make you want to rewatch it. Directed by David Fincher and starring Brad Pitt and Edward Norton, the film became a cult classic that withstood the test of its two decades. Young, testosterone-filled guys wanted to start their own fight clubs with their own rules after watching it. People wandered about the unorthodox way of making soap, and the movie brings to light a mental condition which is still a taboo subject.
Director Sam Mendes gave empty plastic bags everywhere a new purpose with American Beauty in the iconic scene where an empty plastic bag gets beaten about in the wind. The scene was simple yet poetic, mundane yet miraculous, about how little things can mean volumes. On the surface, the plot is simple enough, a suburban father gets infatuated with his teenage daughter's classmate and goes on a somewhat destructive path. But it's the subplots that shine in American Beauty- a forbidden secret, an inferior complex, beauty in a plain Jane and a life without joy. This movie may have turned 20 but will remain a timeless classic.
10 Things I Hate About You
Adapted into modern times of The Taming of the Shrew, 10 Things I Hate About You introduced the late Heath Ledger to the world. For his film debut, Ledger held his own and in fact, became a heartthrob. His character, Patrick Verona, sets out to win classmate Katrina's (Julia Stiles) heart because he was paid to do so. Except he really fell for her. The wit of Kat and Verona's charm made the movie a joy to watch, even now.
Oh, and the movie also stars Joseph Gordon-Levitt and Allison Janney, both of whom still look pretty youthful!
Green Mile
This dark and brooding movie is adapted from Stephen King's novel of the same name, and teaches us that things may not always be what they seem. It tells the story of a criminal named John Coffey (Michael Clarke Duncan) who was convicted of killing two young girls. Except that he doesn't behave like a hardened criminal despite his immense size, but well-mannered, almost innocent. He also has a gift- Coffey could heal his fellow inmates. Told in flashback format from the eyes of the prison head guard Paul Edgecomb (Tom Hanks), the movie keeps us on our toes, wondering just who on earth is John Coffey. The surprising reveal at the end will leave you craving for more, even if you had watched it more than once.
The Sixth Sense
M. Night Shyamalan's directorial debut is still talked about today, and the line "I see dead people" has been weaved into pop culture. The beauty of The Sixth Sense is how it thrills audiences right from the beginning, taking us through a gripping storyline and climaxes with a twist so immense that you'd want to watch the film again immediately. Even though you know the ending, repeat viewings of the film are still enjoyable, as you can watch how Shyamalan cleverly structures the story in a way that keeps the big bombshell reveal at the end.