Age, as the saying goes, is just a number. But seriously, who's counting? Certainly not these aging action stars on the wrong side of 60. Jackie Chan, 63, is back on the screen in action-thriller, The Foreigner, with Pierce Brosnan who is himself now a 64-year-old former James Bond. Harrison Ford, at a seriously advanced 75, is reprising his famous role as an android hunter in Blade Runner 2049. What's more, Sylvester Stallone, 71, and Arnold Schwarzenegger, 70, are still, circa 2017, in action flicks as though nothing has changed since their heydays of the 1980s. In fact, Schwarzenegger reportedly will reunite with his original kick butt co-star, Linda Hamilton, now 61 in the brand-new Terminator reboot. James Cameron, the director of the first flick back in 1984, will likely script and produce the already highly-anticipated deal. Oh, he's only a very young 63. All of them will, in the classic words of the Terminator, "be back". That's because they, like these geriatric action stars in their Roarin' 60s and above, simply aren't ready for retirement yet.
GONGFU UNCLE
Jackie Chan, 63
Best known for:
Being the most famous Chinese person in the world except for Bruce Lee, Chairman Mao and, to people who aren't confused, Confucius. Anybody doesn't know who Jackie is? After all, he's only made, oh, over 120 films in a career spanning over 50 years. Chan is the First Action Hero who is equally adept at both martial arts and comedic art. Snake In The Eagle's Shadow (1978). Drunken Master (1978). Dragon Blade (2015). Police Story movies. Rush Hour flicks. Kung Fu Panda series.
Action cred:
How about this for genuine crazy cred? Chan's accumulated injuries are so numerous they have been pictured as a TCM (traditional Chinese medicine) body chart. Almost every part of his body has been damaged – head, neck, hand, fingers, nose, knee, ankle, shoulders, ribs, pelvis, spine, etc. Including almost dying in a stunt gone wrong in 1986's Armour Of God when he fractured his skull. Luckily, he once gave us a very useful safety tip – "Don't try to be like Jackie. There is only one Jackie... Study computers instead."
Does he look legit kicking butt at his Jurassic age?
Look, he's Jackie Chan. The mere mention of his name is usually accompanied by a swishing movement of the arms in a kungfu pose. This guy can be 100 years old and he'd still look legit as the real thing in action.
Action words:
"The ads all call me fearless, but that's just publicity. Anyone who thinks I'm not scared out of my mind whenever I do one of my stunts is crazier than I am."
CREAKY ROCKY
Best known for:
Sly is defined by the letter "R" in his career – Rocky, Rambo and now, in his dotage, Retiree. There have been four Rambo films and seven Rocky flicks (including the 2015 spinoff, Creed) and Sly's been in every one of them. Put it this way, this guy fought baddies in the Burmese jungle as special-forces soldier John Rambo when he was in his 60s. Even aged tigers in the jungle quit being tigers and just give up and die. Problem is, tigers have absolutely no ambition. Unlike Stallone who reportedly said: "I'll just go on playing Rambo and Rocky. Both are money-making machines that can't be switched off". And with his latest film, Escape Plan 2:Hades, Stallone shows absolutely no sign of slowing down.
Action cred:
How much kickass cred does this fella own? Consider this. He gave the call as director-writer of The Expendables in 2010 and old action fogeys like Arnold Schwarzenegger, Dolph Lundgren, Bruce Willis and in later sequels, even Mel Gibson, Harrison Ford, Chuck Norris and Jean-Claude Van Damme showed up. He singlehandedly extended the careers of so many grateful ancient he-men, he didn't just make The Expendables. He made The Extendables.
Does he look legit kicking butt at his Jurassic age?
Stallone, then 63, claimed he fractured his neck in a tough fight scene with wrestler Steve Austin while shooting The Expendables. People forget that Sly got an Oscar nomination for writing the script of Rocky in 1976. Rambo isn't Dumbo. Instead, Sly is actually very sly. He reportedly has action deals lined up – Creed II and two Escape Plan sequels – in which he's now around other people who do the action.
Action words:
"I'm a very physical person. People don't credit me with much of a brain, so why should I disillusion them?"
THE GOVERNATOR
Best known for:
Building an imposing body of work after building up his imposing body. Austrian bodybuilder. Foreign immigrant to America. Terminator (1984). Predator (1987). Kindergarten Cop (1990). Pregnant man (Junior, 1994). Republican politician. Governor of California. Now a return to being an aged action man. And being quite hilariously popular with liberal Hollywood because he keeps making jokes about fellow-Republican big mouth Donald Trump.
Action cred:
Look, this guy didn't pump irony in his heyday. He pumped iron. So he's been a huge action star since his biceps were bulging and man-boobs bursting. Arnie was the Terminator, fought the Predator, became a Commando, and played Conan the Barbarian. Along the way, he did comedy, kiddie shows and serious drama. Including two recent extremely dramas as a suffering father in zombie story, Maggie (2015), and plane-crash tragedy, Aftermath (2017).
Looks legit kicking butt at his Jurassic age?
In real life, pecs sag, jowls droop and fat flaps. In reel life, though, he's helped these sunset days by movie magic which includes possibly a stand-in for every position leading to a hernia. Which means Arnie won't be The Last Action Hero soon since he's reportedly heading for a reunion with fave co-star and senior lady Linda Hamilton in a brand new Terminator actioner.
Action words:
"I'm not like a retired person that you see in movies, sitting in the rocking chair with the pipe dozing off every two minutes talking about the good old days."
TOUGH GRAND DAME
Helen Mirren, 72
Best known for:
A lifetime's resume of serious, critically acclaimed films for the snooty crowd such as Mosquito Coast (1986); The Cook, The Thief, His Wife & Her Lover (1989); The Madness Of King George (1993); Gosford Park (2001) and Trumbo (2015). Films so lauded that this knighted British dame won an Oscar playing Queen Elizabeth II in 2006's The Queen. Intelligent, cuttingly sharp and daring in a, er, sexual way – check out the erotic Roman Empire romp, Caligula (1979).
Action cred:
Mirren calls herself a "geriatric action star". Meaning – she only became an action star at the age people generally start getting their pensions. Playing a cucumber-cool sniper-assassin in the oldies-action-comedies RED (2010) and RED 2 (2013), an Israeli secret agent in The Debt (2011), a tough army colonel targeting drone strikes in Eye in the Sky (2015), she even hung out in the high-octane Fast & Furious 8 (2017) as Jason Statham's mysterious, dangerous mom.
Looks legit kicking butt at her Jurassic age?
You dare to cross this lady? Her glare alone would make you pee in your pants because even if her gun, heels or snobbish pearls don't scare you, her high-class thespian air and Downton-Abbey English language precision surely would. Put it this way – stammer in front of this woman and you're likely to get clobbered.
Action words:
After Donald Trump mocked Hillary Clinton as being "such a nasty woman", Mirren declared: "I am going to be the nastiest of all nasty women".
SENIOR CITIZEN WITH A "VERY PARTICULAR SET OF SKILLS'
Liam Neeson, 65
Best known for:
Before he turned into an accidental action star, Neeson was known for solidly dramatic films like Schindler's List (1993), Rob Roy (1995), Gangs of New York (2002), Kingdom of Heaven (2005), and even a Brit romcom, 2003's Love Actually. But Taken (2008) took this Irish actor into new break-bones-crush-skulls territory. At age 56, he played a very concerned parent and retired CIA agent, Bryan Mills, who pulverised Euro baddies who kidnapped his teenage daughter by bashing them into watermelon pulp. Taken was such an unexpected sleeper hit that suddenly middle-aged men thought they could take on the nasty durian seller with a fruit knife too.
Action cred:
How the heck did this ex-forklift driver become a born-again bone crusher? Well, he's got a beat-up boxer's face. He's so tall (1.93m) he hovers over people he's about to clobber. And this is his best asset – he speaks a calm Irish brogue which sounds both fatherly and threatening at the same time. When he warns – "What I do have are a very particular set of skills .... skills that make me a nightmare for people like you" – we actually fear for the safety of those bad guys in Taken. Heck, this bruiser's so tough he even fought wolves in The Grey (2012).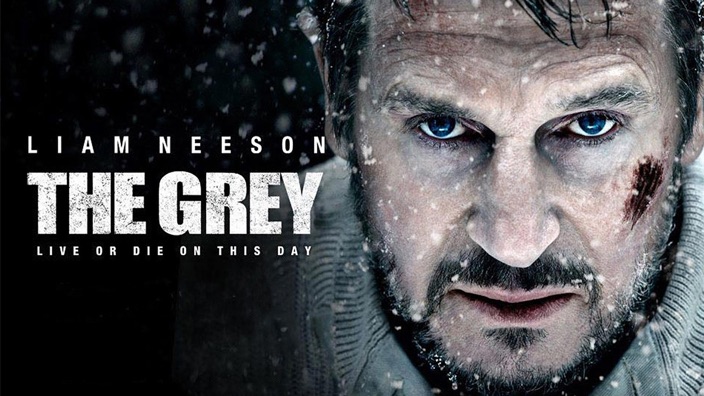 Does he look legit kicking butt at his Jurassic age?
As Jedi master Qui-Gon Jinn in Star Wars, he swung his lightsaber around. As Bryan Mills in Taken, he swung his arms about to thrash villains. The thing about Neeson is that he can actually act. So, as long as the stand-in stuntman is right there, audiences just love to see this big dude send baddies to the hospital.
Action words:
"I thought it (Taken) was going to be a straight-to-video release... I'd get to do all this physical stuff that no one would think of me for... Then it became this big success. I was a tiny bit embarrassed by it, a tiny bit, but then people started sending me action scripts."
INDIANA BONES
Harrison Ford, 75
Best known for:
Being the best looking, charismatic, roguish and most loved-by-wookies swashbuckling hero this side of the galaxy – Star Wars galaxy, that is – stretching far, far away and beyond. There's a joke which goes that the oldest, most popular Ford model isn't a car. It's Harrison Ford. He's space adventurer Han Solo; archaeologist Indiana Bones, sorry, Jones; a cop in Amish country in Witness (1985); the US president in Air Force One (1997); and even a lousy cheating husband in What Lies Beneath (2000). And every time, the audience absolutely loves this man because he keeps it very basic. He simply exudes the easy charm of an old-fashioned matinee idol.
Action cred:
Just ask a very hairy wookie, who's his co-pilot, what a big thrill seeker this fella is. He flies the legendary-cool Millennium Falcon in Star Wars and – get this – in real life, he flies actual planes and in 2015, at the youthful age of 72, even crash-landed one onto a golf course in California. You tell us. How's that for a true adrenalin junkie?
Looks legit kicking butt at his Jurassic Age?
Can you imagine that Han Solo is actually 75 years old? Ford said so long to Solo when the character died in 2015's The Force Awakens. But he's back as android hunter, Deckard, in Blade Runner 2049. This sounds incredible but there's also apparently going to be an Indiana Jones 5 adventure in 2020. Heard of this joke before, right? Which mind-blowing historical artefact would Indiana Jones be searching for next? Answer: Harrison Ford.
Action words:
"If the person you play behaves heroically, they also have to have humility and vulnerability and be deep enough in the crap of it all to have to save themselves. That's a character I prefer to play... That's more interesting."